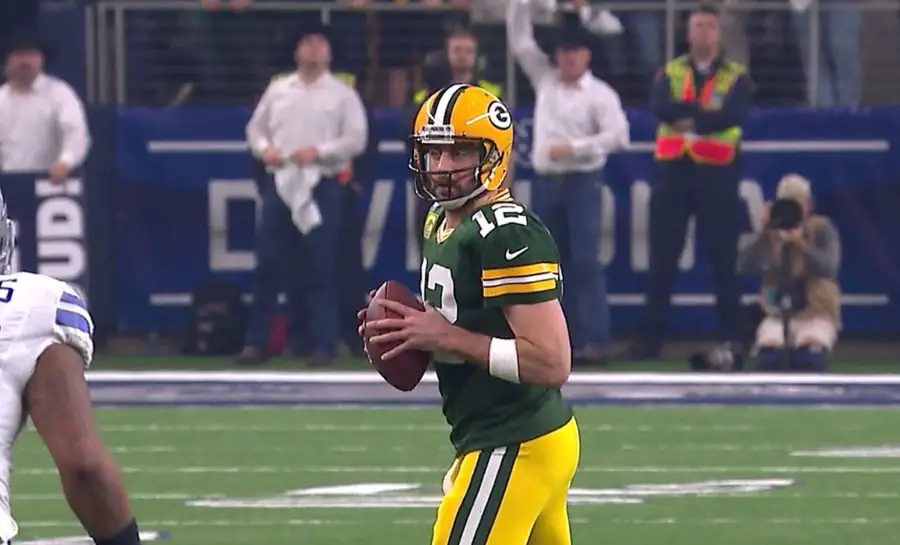 AFC and NFC Championship Games: TV Channels – Jan. 22
MIAMI, Fla. — The Battle for conference titles and Super Bowl places will be on the line on Sunday, as the NFL season approaches the final set of fixtures.
Green Bay Packers travel to Georgia Dome to take on the Atlanta Falcons in the NFC Championship game, while the New England Patriots will entertain the Pittsburgh Steelers at Gillette Stadium in Foxboro, for the AFC Championship title.
NFC CHAMPIONSHIP GAME
The day's opening conference title game between Atlanta and Green Bay will start at 3:05 p.m. ET and will be live on FOX and stream live on Fox Sports GO. Livescores and box scores available on ESPN.com and NFL.com.
---
One of the highlights of the first encounter is expected to come from the battle between two super quarterbacks, Aaron Rodgers and Matt Ryan.
The Packers are on an eight-game winning streak Heading into this matchup, with Rodgers throwing for 21 touchdowns with just one interception during that span.
Rodgers was particularly impressive when he needed to in the 34-31 win at the Dallas Cowboys last week — completing 28-of-43 passes, including making a key late completion in the closing minute to help setup the winning field goal.
The veteran quarterback, in that game, threw for 355 yards and two touchdowns. He has passed for 717 yards in his two playoffs games this season.
Ryan Must Be Good For Falcons
Atlanta's Ryan has also been impressive leading his team's offense this season and like Rodgers for Green Bay, the 31-year-old will need to play a key part on Sunday if the Falcons are going to be successful.
Coming off a bye weekend, Ryan completed 26 passes for 338 yards and three touchdowns in last Saturday's 36-20 divisional-round victory over the Seattle Seahawks.
Ryan has also been particularly careful with the ball, as he's thrown for no interception in the Falcons' current five-game winning streak and has passed for 14 touchdowns during the undefeated run.
Meanwhile, Green Bay buildup for the game started on the backfoot after heavy fog forced the travellers to bus 125 miles to Milwaukee on Saturday in order to catch their flight to Atlanta, according to ESPN sources.
According to ESPN's Football Power Index, the Falcons, ranked No. 1 in points per game and allowed 25.4, have a 67.1 percent chance to beat the Packers on Sunday and advanced to the Super Bowl.
AFC CHAMPIONSHIP GAME
The second game on the night will kick-off at 6:40 p.m. and it will feature the Steelers at the Patriots. Live coverage will be on CBS, while livescores and box scores available on ESPN.com and NFL.com.
---
It's a matchup that several NFL pundits wanted to see, as both teams are on a good winning form and enter the encounter confident about securing a passage into the Super Bowl.
New England comes in with a 75.3 percent chance to win the game, according to ESPN's Football Power Index.
What To Watch: Roethlisberger v Brady
The Patriots top-ranked defense, though, could face its toughest test of the season against the Ben Roethlisberger led Steelers offense, but the NFL pundits believe the home side, which is allowing up just 15.6 points per game this season, will show why teams have found it difficult to put up big scores against them.
Tom Brady struggled to connect with his receivers in the last game against Houston, despite passing for 287 yards and two touchdowns.
The 39-year-old also threw two interceptions in that game and completed just 18-of-38 passes.
AFC North champion Pittsburgh held off the Kansas City Chiefs for a controversial win in the divisional-round last weekend but has won nine straight games entering this battle.
Roethlisberger completed 20 of 31 passes for 224 yards with no touchdowns and one interception in Sunday's 18-16 divisional-round win over the Chiefs to earn the chance to finally face-off with Brady.
Running back Le'Veon Bell and receiver Antonio Brown are also going to be two important players for the Steelers come Sunday, as the visitors look to get past the Patriots sturdy defense.
NFL Playoffs Schedule, TV Channels
Sunday, January 22
NFC CHAMPIONSHIP
Green Bay Packers at Atlanta Falcons 3:05 PM FOX Georgia Dome, Atlanta
AFC CHAMPIONSHIP
Pittsburgh Steelers at New England Patriots 6:40 PM CBS Gillette Stadium, Foxbor