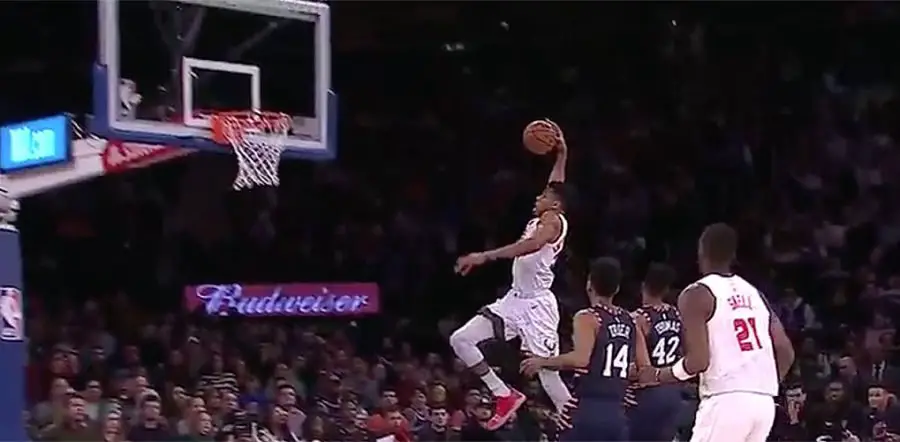 Antetokounmpo Double-Double Guides Bucks Past Knicks, 109-95 on Christmas Day
NEW YORK – Giannis Antetokounmpo recorded a double-double and the Milwaukee Bucks beat the New York Knicks 109-95 at Madison Square Garden in the opening NBA Christmas Day game on Tuesday.
The Bucks, who were playing on Christmas Day for the first time since the 1977-78 season, have now won their last three games played on December 25 and improved to 3-2 all-time on Christmas.
Prior to Tuesday's victory, Milwaukee had wins at Kansas City Kings in 1977 and at Kansas City-Omaha Kings in 1972 on Christmas Day.
Antetokounmpo, who was making his Christmas Day debut, finished with 30 points, 14 rebounds, four steals, three assists and two blocks for the Bucks (23-10), who improved to an NBA second-best record this season.
He was seeking to join Wilt Chamberlain and Tracy McGrady as the only players to score 40 points in their Christmas debut, but fell short by 10 points on the day.
Brook Lopez added 20 points and Malcolm Brogdon supported with 17 points, six rebounds and three steals for Milwaukee, which took a 2-1 lead in the regular season series.
Kevin Knox led New York with 21 points and six rebounds, but was 8 of 20 from the field.
Noah Vonleh ended with a double-double of 14 points and 15 boards and Tim Hardaway Jr. chipped in 14 points and 10 rebounds for the Knicks (9-26) who shot 37 percent overall and went 8 for 28 from 3-point range.
The Bucks led by two points at halftime and 54-50 midway through the third quarter before blowing the game wide open and pulled away to a take a commanding 84-68 lead into the fourth quarter.
New York was playing on Christmas Day for an NBA-high 53rd time, which dated back to the very first game of the NBA on Christmas in 1947, but the Knicks failed to add to their 22 wins on December 25.
The teams complete their season series on Thursday night in Milwaukee.