Besiktas vs Arsenal: Champions League play-off TV channels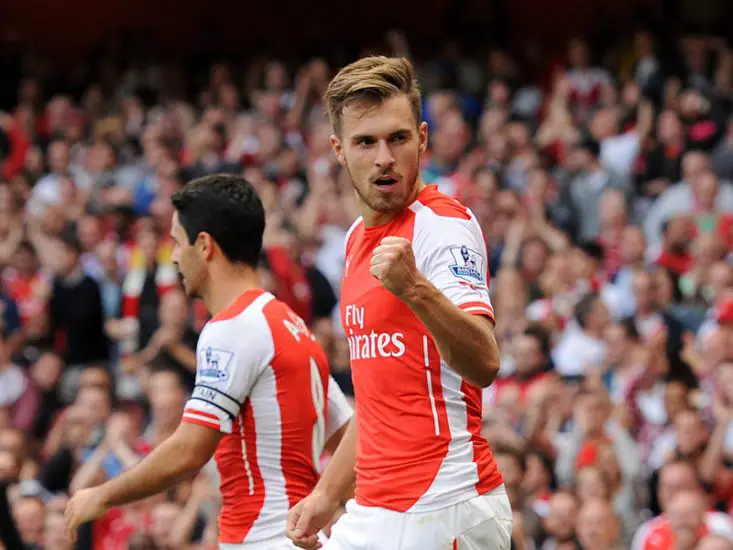 (SportingAlert) -- TV channels and live streaming coverage for Tuesday's UEFA Champions League play-off first leg clash between Besiktas and Arsenal.
Amongst the leading broadcasters bringing live streaming coverage on TV and online are: FoxSoccer2Go.com, Fox Sports GO, Fox Sports 1 USA, ITV Player, ITV 1 UK, UTV, STV Scotland, BBC Radio 5 Live, TV3 Ireland, beIN Sports 1 HD, beIN Sports 11 HD, beIN Sports 13 HD, Star TV, Sportsnet Ontario, Sportsnet East, Sportsnet West, Sportsnet World Now, Sportsnet Pacific.
Arsenal will start slight favourites to take the two-way tie, but the English Premier League side is bracing for a tough visit to face the Turkish side at the Ataturk Olympic Stadium on Tuesday night.
"It is nice to play in these kind of atmospheres, even though it is always better playing at home than away," Spanish playmaker Santi Cazorla said on Arsenal.com.
"Nowadays every player enjoys playing in stadiums with great atmospheres - and you always have that in Turkey.
"Turkish football is lived with passion, even more so when it comes to a Champions League play-off. This cannot affect us, though.
"We will go there to play football, thinking about what we have to do and trying to separate ourselves from the atmosphere."
The Besiktas lineup is expected to be led by former Newcastle United and Chelsea Demba Ba and Cazorla is wary of the threat he can bring.
"He is a great footballer," he said on Arsenal.com. "He proved that here in Premier League, playing for Newcastle and Chelsea.
"He is a great signing for Besiktas.
"We better watch out with him and also with all of their players. But he will be a leader for them and we have to be careful because he has scored a few goals against us.
"If we don't keep our eyes on him then we will be in trouble."
Si quieres conocer otros artículos parecidos a Besiktas vs Arsenal: Champions League play-off TV channels puedes visitar la categoría Champions League.