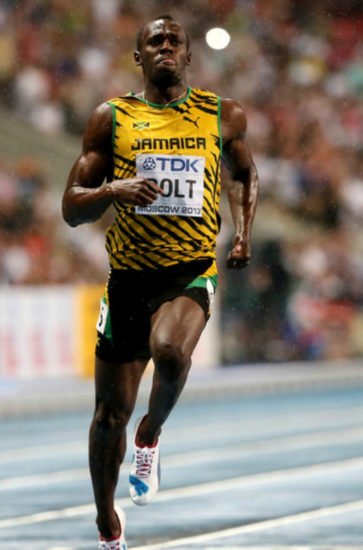 NASSAU, Bahamas (Sporting Alert) — The United States and Jamaica made strong statements in the opening round of the men's 4x100m relay on the first day at the 2015 IAAF World Relays in Bahamas on Saturday.
Usain Bolt first anchored Jamaica to victory in the opening heat in a time of 38.07 seconds, a performance that looked effortless from the quartet and one that was a world-lead before USA took the track.
The Jamaican setup of Nesta Carta, Kemar Bailey-Cole, Nickel Ashmeade and Bolt cruised through heat one ahead of Brazil (38.44) and Germany (38.73).
USA's team of Mike Rodgers, Justin Gatlin, Tyson Gay and Ryan Bailey then hammered down a world-leading time of 37.87 seconds when winning heat three to show they mean business.
Japan were second to the Americans in 38.73 and they too made the final.
Trinidad and Tobago, with Richard Thompson on anchor, meanwhile, looked impressive as well when winning the second heat in 38.32 seconds.
France ran 38.62 for second place, with Saint Kitts and Nevis, running without Kim Collins, finished third with 38.68.
In the men's 4x400m relay heats, Trinidad and Tobago qualified fastest after winning heat three with a time of 3:02.09.
Crossing the finishing line second in that heat were Belgium and they posted a qualifying time of 3:02.41.
Hosts Bahamas were also heat winners and they clocked the second best time in the preliminaries, at 3:02.18, which saw them cross in front of Brazil, at 3:02.23.
United States of America, running with former World and Olympic champion Jeremy Wariner in its lineup, did their work to run a qualifying time of 3:02.81 to beat Jamaica, who raced home in 3:02.98, following a strong anchor leg by Javon Francis.
The Jamaican anchor runner was clocked at a stunning 44.01.
In the first final on the meet, USA captured the gold medal in the men's 4x800m with a new competition record of 7:04.84. Poland, who moved up for the silver in 7:09.98 after Kenya were disqualified.
Australia finished third in 7:16.30.