Boston Celtics v LA Lakers; Warriors v Wolves Live On WatchESPN
BOSTON, Sporting Alert – In-form Boston Celtics will showcase their winning streak to the national audience on Wednesday night when they entertain the Los Angeles Lakers at TD Gardens.
The game that will be televised live on ESPN and streamed live on WatchESPN at 8:00 pm ET, will pit two of the league's top rookies – Lonzo Ball and Jayson Tatum – together for the first time this season.
Boston (9-2) is currently the hottest team in the NBA, having won nine straight since losing it's opening two games of the season to Cleveland and Milwaukee, and the Kyrie Irving led squad is expected to extend that streak at home where its record is 3-1 this term.
---
Lots of attention will be on LA Lakers rookie point guard Ball, who is averaging 8.8 points, 6.9 assists and 6.4 rebounds per game and the former UCLA standout has revealed that he's ready for the challenge.
---
Boston rookie forward Tatum, who is putting up 14.3 points and 6.5 rebounds per outing, has surprisingly become one of the Celtics' main contributors and he too is locked in to continue is positive early-season run.
Meanwhile, the Celtics will be without big man Al Horford after the team confirmed he's entered the NBA's concussion protocol and is not available for Wednesday night's battle with Los Angeles.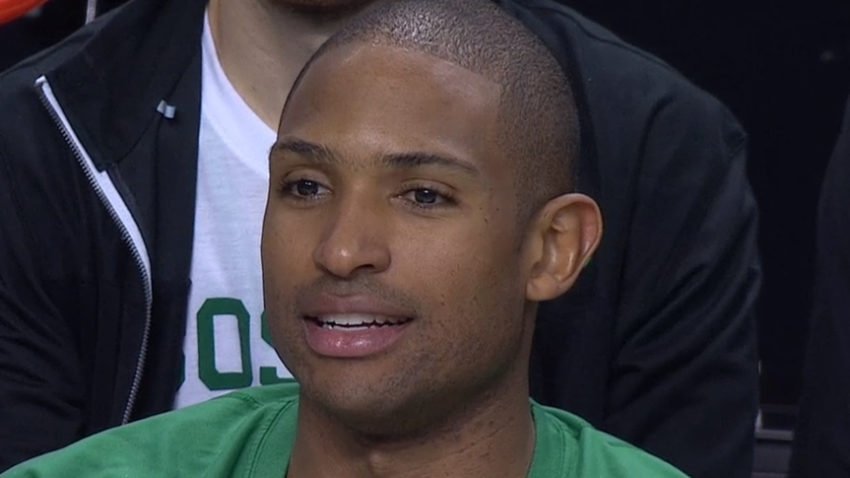 ---
Horford took a blow to the head during the 110-107 win over the Atlanta Hawks on Monday night, but didn't experience any concussion-like symptoms during the game nor immediately afterward.
He, however, has now been ruled out and will be closely monitored through the protocol.
Horford missed nine games last season because of a concussion.
With Horford out, Irving, who is scoring 22.3 points per game, is expected to do the bulk of the scoring, while the likes of Daniel Theis and Aron Baynes could see an increase in their minutes.
The Los Angeles Lakers enter this contest on the back of two straight wins and three in the last four overall.
In the meantime, ESPN and WatchESPN will also provide live coverage of the game between the defending champions Golden State Warriors and the Minnesota Timberwolves at ORACLE Arena at 10:30 pm ET
Golden State (8-3) has confirmed star forward Kevin Durant will not play against Minnesota (7-3). Durant is set to miss his first game of the season with a thigh injury.