LONDON, Sporting Alert – The English Premier League fixtures on Boxing Day will kick-off a very busy Week 17 on Monday, December 26.
Chelsea, Manchester United, Manchester City and Arsenal are among the teams in action on Boxing Day as the fight for valuable points gets heated.
Chelsea Win Streak
Leaders Chelsea have won 11 straight games and are aiming for a 12th in succession as they look to maintain their lead atop the English Premier League standings.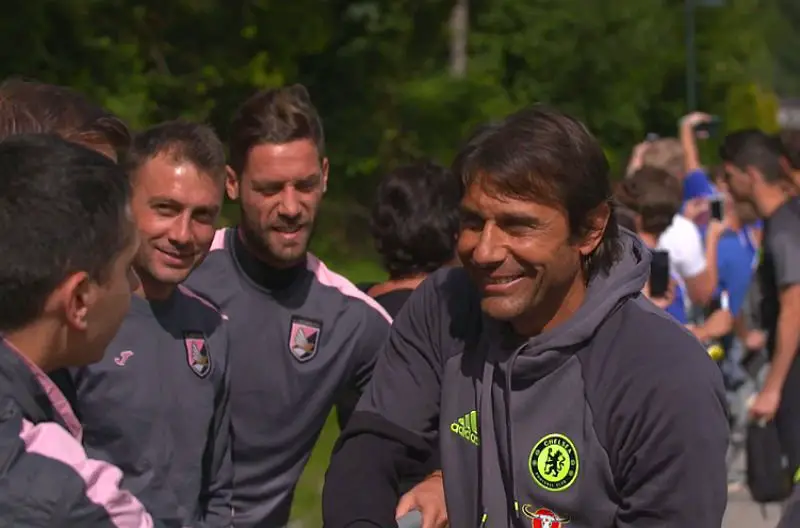 They will host Bournemouth at Stamford Bridge here in London in Week 17.
The Blues sit atop of the Premier League on Christmas Day for the fifth time with 43 points, six more than second-place Liverpool, while The Cherries are 10th with 21 points.
Bournemouth are unbeaten in their last six Premier League outings on 26 December, including four wins, while Eddie Howe's side has only let in one goal during that spread.
"Bournemouth try always to play from the back and put good pressure on. But we are working very well on this," Chelsea manager Conte said.
Bournemouth boss Howe said: "We have nothing to lose; it's a really good challenge for us."
Manchester City Next Fixture
Third-place Manchester City can go back to second with a win at Hull City before Liverpool kick-off against Stoke City on Tuesday.
Pep Guardiola's side is on 36 points from 17 games and the former Barcelona and Bayern Munich manager, but admits that nothing is ever stable in this league.
He said: "What I learn in my short time here is the gap between the first 10 teams and last 10 is not that big."
Hull City are currently at the bottom of the standing, but boss Mike Phelan said ahead of the kick-off: "The only negative of last week was the result.
"The performance was terrific, but you don't always get what you deserve."
More Boxing Day Schedule
In other English Premier League fixtures on Boxing Day, Manchester United will host struggling Sunderland at Old Trafford, Arsenal will entertain West Bromwich, Leicester City and Everton will battle at King Power Stadium, while Burnley entertain Middlesbrough.
Elsewhere, Watford and Crystal Palace will face-off, while Swansea City and West Ham United will battle at Liberty Stadium.
Premier League Full Coverage: https://www.premierleague.com/match/14218
Chelsea FC Official Website: http://chelseafc.com
Manchester United Official Website: http://manutd.com
Arsenal Official Website: http://arsenal.com
Manchester City Official Website: http://mcfc.co.uk
English Premier League Fixtures
Monday, December 26 (ET)
Watford v Crystal Palace (7:30 am)
Arsenal v West Bromwich Albion (10:00 am)
Burnley v Middlesbrough (10:00 am)
Chelsea v Bournemouth (10:00 am)
Leicester City v Everton (10:00 am)
Manchester United v Sunderland (10:00 am)
Swansea City v West Ham United (10:00 am)
Hull City v Manchester City (12:15 pm)