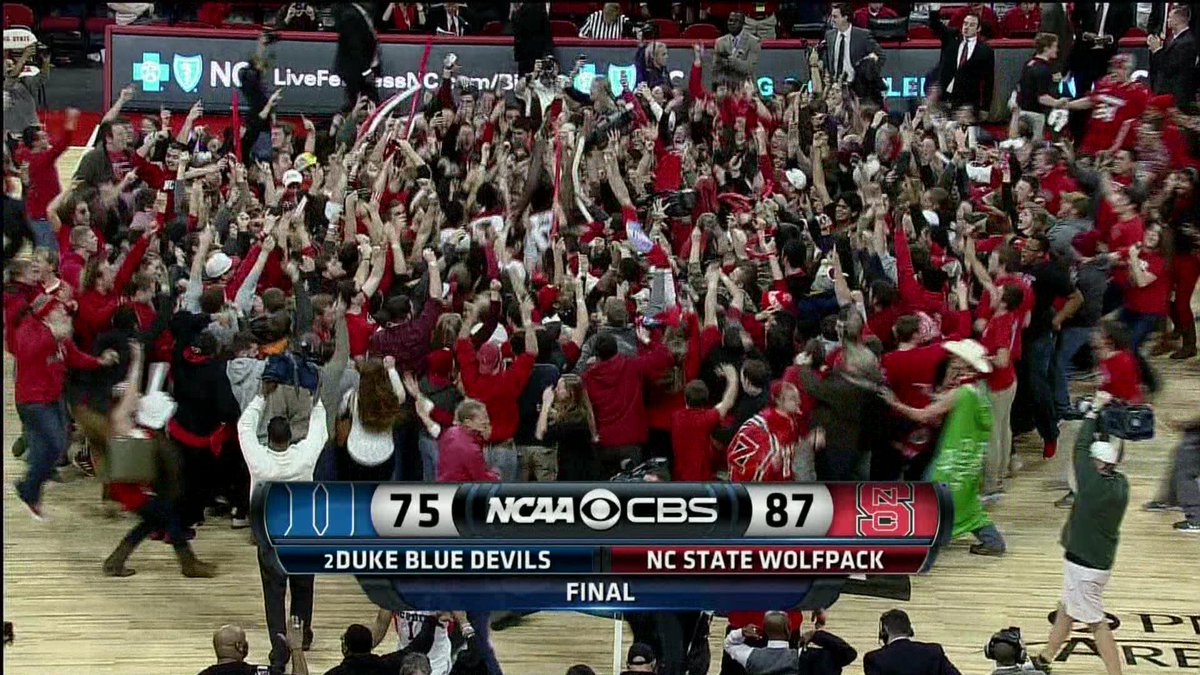 Raleigh, North Carolina (Sporting Alert) — North Carolina State shot impressively from three-point range on its way to an 87-75 upset win over No. 2 Duke on Sunday and ended the Blue Devils' undefeated run this season.
The Wolfpack connected on 10-of-16 from behind the arc for 62.5 percent, while going 55-percent overall from the floor, as the visitors struggled to keep up with the hosts streaking offense.
Trevor Lacey hit 5-of-7 from three-point range en route to scoring 21 points, while Ralston Turner went 4-of-7 from long range for 16 points in the victory for NC State (12-5), which improved to 3-1 in Atlantic Coast Conference play.
Duke (14-1) was led by star freshman center Jahlil Okafor, who grabbed a double-double of 23 points and 12 rebounds.
Quinn Cook added 18 points and Rasheed Sulaimon finished with 11 off the bench in a losing effort for the Blues on the road.
Heading into halftime trailing 37-34, the Blue Devils trimmed the gap to just one point before the Wolfpack went on an impressive run with a collection of three-pointers and increased its advantage to 19 points with 5:56 left.
Duke went on another mini run and got the deficit down to seven, but NC State continued to hit late baskets to secure the win.
Justise Winslow was just 3-of-13 from the floor for 10 points for Duke, which shot 36.9 percent from the field and 25.9 percent from behind the arc.
Beejay Anya finished with 14 points, six rebounds and four blocks for NC State, which bounced back from the 61-51 defeat to No. 3 Virginia the last outing.
Duke's defeat now means that No. 1 Kentucky and Virginia are the only remaining undefeated teams left in division I this season.