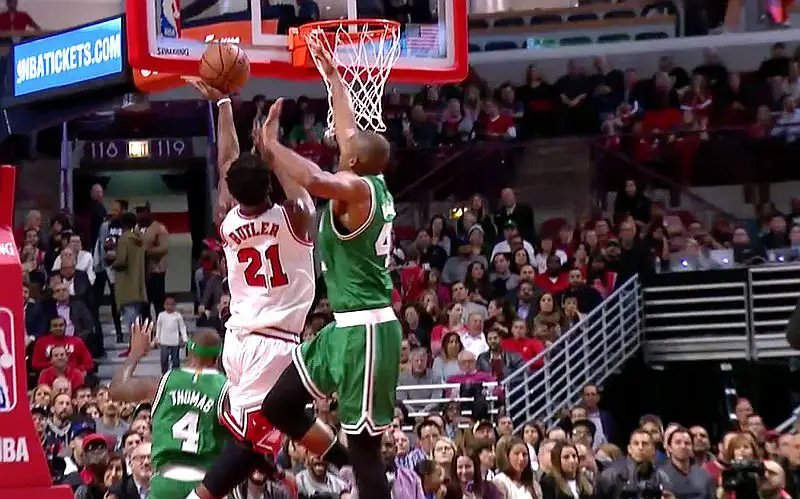 Dwayne Wade Nets 22, Bulls Beat Celtics 105-99
CHICAGO, Sporting Alert – Dwayne Wade scored 22 points on his regular-season debut and the Chicago Bulls topped the Boston Celtics 105-99 on Thursday night.
Wade, who made the switch from Miami to Chicago after spending 13 seasons with the Heat, went 7-for-18 from the floor and knocked down four 3-pointers in the win.
The experienced shooting guard, who received a roaring ovation when he was introduced before the start of the game, also had six rebounds and five assists in 32 minutes of action.
With Boston going on a run to cut the Bulls lead to two-points, Wade hit a 3-point from the corner with 0:26 left in the game to give the home side a five-point advantage.
"We're learning each other," Wade said. "We're learning what we have in those types of moments at the end of ballgames and those types of moments."
Jimmy Butler was the top scorer for the Bulls with 24 points, and connected on 4-of-6 from 3-pointers to go with his seven rebounds, while Taj Gibson added 18 points and 10 rebounds in the victory for Chicago.
"I think everybody's having fun out there," Butler said.
Nikola Mirotic ended with 15 points and nine rebounds for the Bulls, who shot 39.1 percent from the floor and 44.0 percent from long-range.
Isaiah Thomas lead the Celtics (1-1) again with 25 points on 10-for-15 shooting with fellow guard Avery Bradley ended ending with 16 points, six rebounds and five assists.
Jae Crowder had 14 points and six boards and Al Horford finished with 11 points, seven boards and five assists in the defeat for Boston, which shot 50 percent from the floor, but was only 8-fo-23 from behind the 3-point line.
Chicago Bulls (1-0) led by as many as 15 points in the game, but the Boston Celtics managed to trim the lead down to single digit.
However, the visitors were unable to complete the comeback on the night.
"We lost the game in a fashion we didn't want to lose," Crowder said. "I feel like we got punked all night."