MIAMI, FL, Sporting Alert – Eighth-ranked Kentucky will look to bounce back from a defeat in the last game when it takes on Mississippi State in the college basketball Southeastern Conference opener for both teams on Thursday night.
Also listed below is the schedule for the games streaming live on ESPN3 and ESPN3.com.
The Pavilion at Ole Miss in Oxford, Mississippi, will be the hosting venue for this matchup with tip-off time slated for 8:00 pm ET and live coverage on ESPN2 and streaming on WatchESPN.
The Wildcats (10-2) are coming off a 73-70 defeat to Louisville but come into this battle as 11-point favourites to beat the Rebels (9-3) with the over and under sitting at 167.5 points.
"We're playing on the road at Mississippi. Hard game," Kentucky head coach John Calipari said. "Where are we on the 29th of December on the road within our league?
"We'll find out. Not only find out, then it's where do we have to go? Where do we have to take this?
"I think it was more discipline," added Calipari. "I've been a little bit tougher in practice as far as holding them accountable. Making it clearer what we're looking for and then holding them accountable."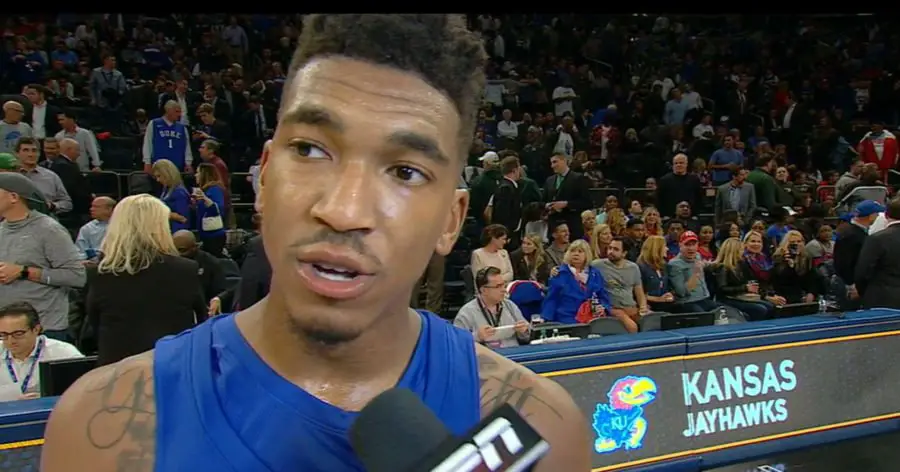 Malik Monk leads Kentucky in scoring this season with 21.4 points per game but he struggled against the Cardinals last time out, despite scoring 16 points in the defeat.
The freshman guard is followed by fellow freshman De'Aaron Fox at 16.3 points, while sophomore point guard Isaiah Briscoe is scoring 15.1.
Freshman forward Bam Adebayo is averaging 12.5 points and a team-best 8.0 rebounds this season.
For Mississippi State, it is led in scoring by junior guard Deandre Burnett at 19.2 points per game, which is third-highest in the league.
Next comes Sebastian Saiz, who is contributing 15.2 points and 12.1 rebounds, Terence Davis at 12.8 points, while junior guard Cullen Neal is scoring 12.3 points per game for the Rebels, who are putting up 81.1 points per game and averaging 42 rebounds per outing.
Ole Miss has won three in a row and defeated South Alabama 92-58 in the last game with senior forward Saiz recording his seventh double-double of the season with 23 points and 16 rebounds.
Kentucky is scoring 93.1 points per contest, the fourth-highest in the country and is also dishing the fourth-best in assists with 19.1 per game.
The Wildcats are also ranked in the Top 10 in rebounds per contest, pulling down the 10th best at 42.7.
In other AP Top 25 games, No. 7 Gonzaga (12-0) will host Pepperdine at McCarthey Athletic Center, No. 13 Butler (11-1) travels to St John's, No. 19 Saint Mary's (10-1) battles with Loyola Marymount, while 25th ranked Florida (9-3) travel to face Arkansas (11-1), which is 9-0 at home this season.
College Basketball Top 25 Schedule
No. 13 Butler at St John's 7:00 PM FS1
No. 8 Kentucky at Ole Miss 8:00 PM ESPN2, WatchESPN
No. 25 Florida at Arkansas 9:00 PM SECN
Pepperdine at No. 7 Gonzaga 9:00 PM ESPN3, WatchESPN
No. 19 Saint Mary's at Loyola Marymount 11:00 PM ESPNU, WatchESPN
The following games are also streaming live on the ESPN3 schedule
Green Bay vs. Cleveland State 7:00 PM ESPN3
Wright State vs. Oakland 7:00 PM ESPN3
Vermont vs. Siena 7:00 PM ESPN3
Alabama A&M vs. Western Michigan 7:00 PM ESPN3
Savannah State vs. East Tennessee State 7:00 PM ESPN3
Milwaukee vs. Youngstown State 7:00 PM ESPN3
Olivet vs. Miami (OH) 7:00 PM ESPN3
Ball State vs. North Florida 7:00 PM ESPN3
Northern Kentucky vs. Detroit Mercy 7:30 PM ESPN3
Southern Illinois vs. Bradley 8:00 PM ESPN3
Loyola-Chicago vs. Drake 8:00 PM ESPN3
Omaha vs. South Dakota 8:00 PM ESPN3
Evansville vs. Illinois State 8:00 PM ESPN3
Huston-Tillotson vs. Lamar 8:30 PM ESPN3