College Football Schedule and Live TV Stream in Week 3: Sept. 15
NCAA College Football live streaming and TV channels for the games on the schedule for Week 3 on Friday night. No. 22 South Florida in action.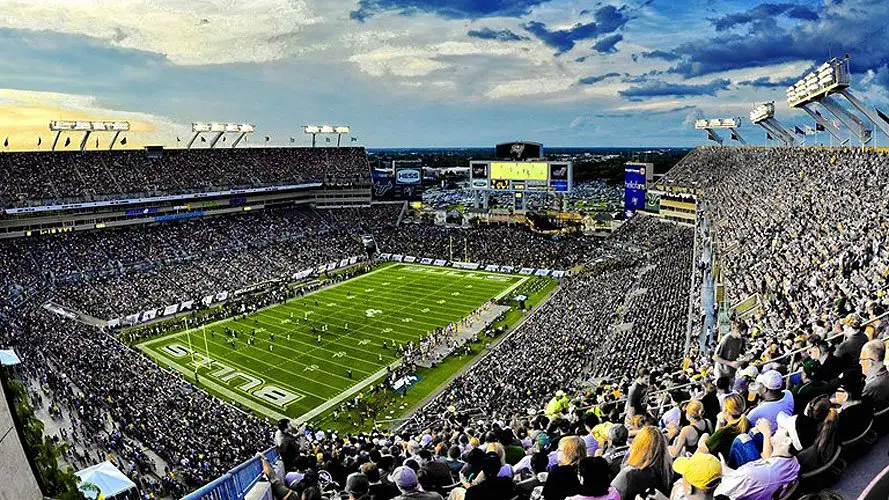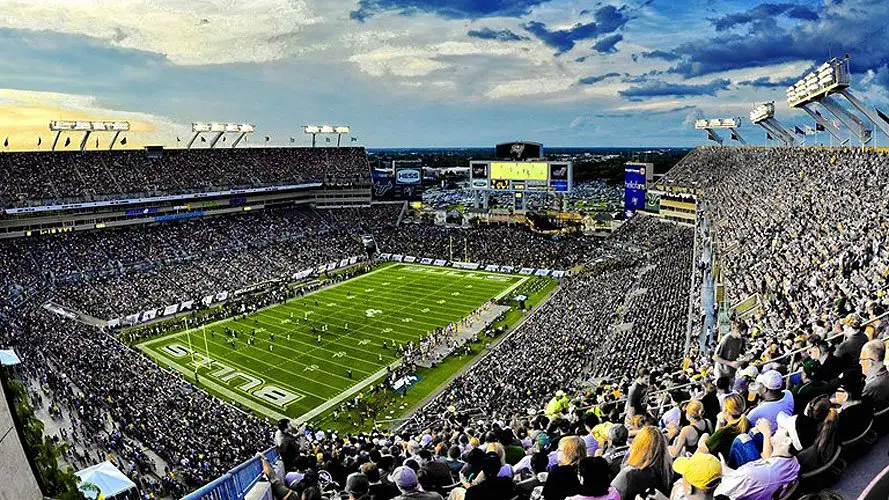 TAMPA, FL, Sporting Alert — College football schedule in Week 3 on Friday, September 15, with No. 22 South Florida among the teams in action.
Three games are listed on the schedule for Friday night and all three are streaming live on WatchESPN. The live TV channels are ESPN and ESPNU.
After the clash at Connecticut was canceled due to the threat of Hurricane Irma last week, USF will return to action in Week 3 hoping to extend its undefeated start to the season.
The Bulls will take on Illinois at the Raymond James Stadium in Tampa, FL, following the announcement this week that officials had cleared the path for the game to go on as scheduled after kickoff had been in doubt in the wake of Hurricane Irma.
Game time is set for 7:00 PM ET.
South Florida coach Charlie Strong will seek to open a season 3-0 for the first time as a head coach and the first time since 2013 when he was at Louisville.
Bulls and Fighting Illini square off for the first time on the football field tomorrow!

GAME NOTES: https://t.co/4qdKhpFE33 pic.twitter.com/9RrYcFCLid

— USF Football (@USFFootball) September 15, 2017
The former Texas head coach is looking forward to playing the game but was even more relief to be safe after the storm.
"First and foremost, we're just so blessed that we're safe," said Strong at his press conference.
"Everything we've been through the past few days just put everything in perspective," he revealed.
"It's more than just football. It's about us coming together as a community."
On the field, Strong admits that his team hasn't looked sharp in the opening wins against San Jose State and FCS Stony Brook and facing a Power Five conference opponent gives the Bulls the perfect opportunity make a case to be considered for a big bowl at the end of the campaign.
Illinois has also opened up with a 2-0 record this season after wins over Ball State and Western Kentucky and the Fighting Illini will definitely test Strong's team.
"We haven't played a complete game yet," Strong said.
He added: "It really is a national stage for us. It is going to be a big audience. It is going to be good for this football team. Now, we can get a good focus and get locked in on this game and go play."
Meanwhile, Illinois coach Lovie Smith spent two years as the Tampa Bay Buccaneers head coach before getting fired after the 2015 season.
Smith knows the Raymond James Stadium very well, having also spent time there as a Buccaneers assistant coach.
In his first season in charge of the Fighting Illini, Smith, who was returning to college football for the first time since 1996, went 3-9 last year.
Our leaders for game 3. ✊️#Illini ?? pic.twitter.com/p2Q4WPwOZe

— Illini Football (@IlliniFootball) September 14, 2017
He's now off to a perfect start and would love to add an AP Top 25 ranked opponent to his list of wins this season.
But South Florida heads into the clash in Tampa, heavily favored, according to ESPN's Football Power Index, which gives the Bulls a massive 83.1 percent chance to beat Illinois.
"They have a lot of starters returning," Smith said of the USF team. "A lot of people are going to talk about the offense, but they have a lot of defensive starters returning.
"Last year they took the ball away a lot of times; just a big challenge."
In other NCAA college football games on Friday night, UMass (0-3) goes in search of its first win of the season when it travels to Lincoln Financial Field in Philadelphia, to take on Temple (1-1), while the Sun Bowl in El Paso, TX, will host the Arizona vs. UTEP matchup.
NCAA College Football Schedule
Friday, September 15
Illinois at No. 22 South Florida 7:00 PM ESPN and WatchESPN
UMass at Temple 7:00 PM ESPNU and WatchESPN
Arizona at UTEP 10:15 PM ESPN and WatchESPN