MIAMI, FL, Sporting Alert – It's Rivalry Week! College football schedule in Week 13 for the Top 25 teams that will be in action on Saturday, and here is how you can watch and stream each game live.
With College Football Playoff places far from being confirmed, the focus of the attention is expected to be on a selected group of games in the final week of regular-season fixtures.
ALL EYES ON THE IRON BOWL
Topping the list of "must watch" this week is the Iron Bowl, which sees No. 1 Alabama and No. 6 Auburn squaring off at Jordan-Hare Stadium.
Kick-off time for this battle is set for 3:30 pm ET, live on CBS, and ESPN's Football Power Index is backing the undefeated Crimson Tide (11-0) to beat the Tigers (9-2).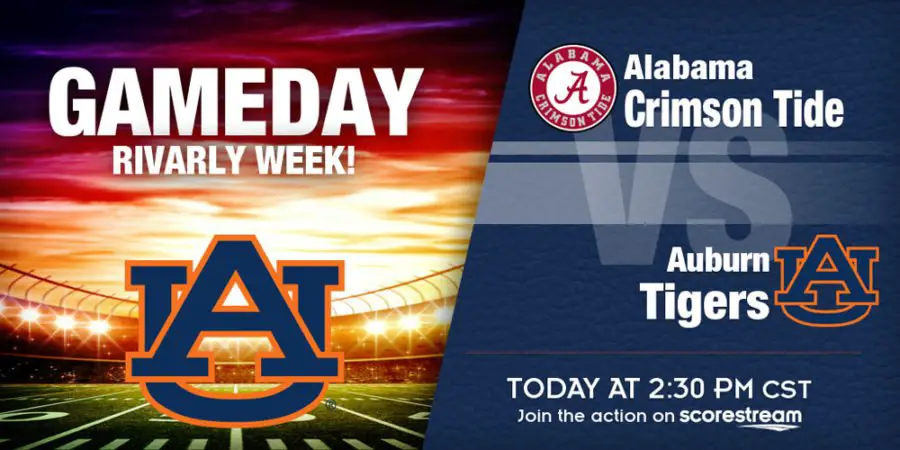 ---
This is the clash college football neutrals have been waiting for since Auburn smothered Georgia's running game and beat the then-No. 1 Bulldogs 40-17.
There also a big incentive for the winner of this game, as for the first time since 2013, the Iron Bowl champion will secure the SEC West Division title and earn the right to battle Georgia in the SEC Championship Game in Atlanta on Dec. 2.
"The Iron Bowl is a tremendous rivalry game," noted Alabama coach Nick Saban. "There's a lot of passion on both sides. Lots of people are interested in it.
"It's got lots of ramifications for this year. As a competitor, this is always a game that you look forward to having an opportunity to play in."
Auburn coach Gus Malzahn is also looking forward to playing in the Iron Bowl, which has seen the winner going all the way to play in the national championship game in seven of the past eight years.
"You've got the Iron Bowl, it's big," said Malzahn. "You add the Iron Bowl with the possibility of an SEC West championship, it feels like 2013.
"It feels exactly the same way. It's a big game and it means more."
Alabama enters this game as the top-ranked team in the country and holds a 45-35-1 advantage in the series.
AUBURN READY FOR ANOTHER NO. 1 TEAM
The Crimson Tide have also won seven of the past nine head-to-heads but Malzahn is backing his team to come out on top.
"We do have experience, playing the No. 1 team two weeks ago when we played our best game, and we're going to have to do that again," Malzahn said.
"Our crowd was unbelievable the last time that we did this, and I expect it to be the same."
Alabama could seal a college football playoff place with a win on Saturday, while a victory for Auburn would put the Tigers in an advanced position to finish in the Top Four.
---
Meanwhile, No. 3 Clemson will travel to take on No. 24 South Carolina in a matchup that could be tricky for the defending champions.
The Tigers (10-1) are firm favorites to beat the Gamecocks, but will certainly be wary of their rivals.
South Carolina (8-3) heads into the clash on a two-game win streak and has won five of the last six games overall.
MORE RANKED V RANKED GAMES….OTHERS
There are two other ranked-v-ranked games in rivalry week, as No. 8 Notre Dame and No. 21 Stanford will face-off at Stanford Stadium, while state rivals, No. 13 Washington State and No. 17 Washington will battle at Husky Stadium in Seattle.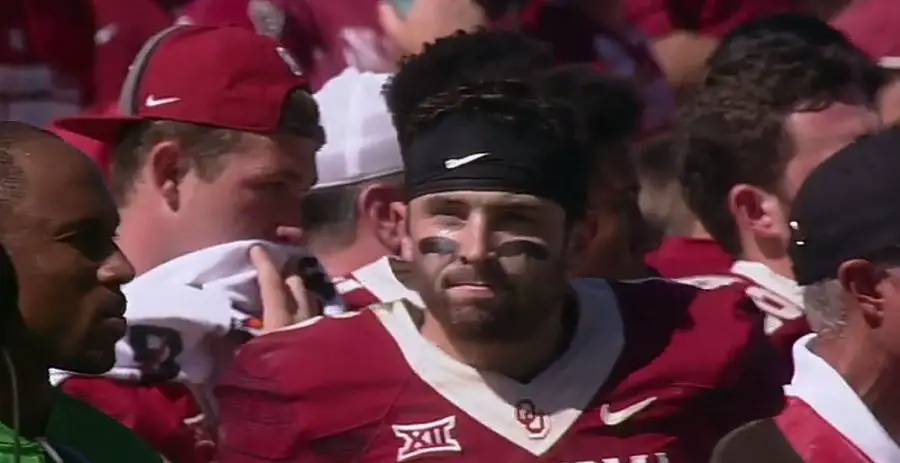 ---
Elsewhere, No. 4 Oklahoma welcomes West Virginia at Memorial Stadium in Norman, with Heisman Trophy favorite Baker Mayfield sitting out the start of the game for disciplinary reasons.
The Sooners have announced that backup Kyler Murray will start at quarterback in place of the captain.
No. 9 Ohio State seeks to stay in the conversation for a college football playoff place with a win at Michigan, while No. 7 Georgia goes to Georgia Tech, No. 5 Wisconsin, still a strong contender for a CFP place, is on the road against Minnesota, while No. 10 Penn State is at Maryland.
College Football Top 25 and Selected Fixtures
Saturday, Nov. 25, 2017
East Carolina at No. 20 Memphis 12:00 pm ESPNU, WatchESPN
**Florida State at Florida 12:00 pm ESPN, WatchESPN**
No. 7 Georgia at Georgia Tech 12:00 pm ABC, WatchESPN
Kansas at No. 19 Oklahoma State 12:00 pm FS1
No. 9 Ohio State at Michigan 12:00 pm FOX
**Florida Atlantic at Charlotte 2:00 pm**
No. 1 Alabama at No. 5 Auburn 3:30 pm CBS – Iron Bowl
No. 23 Boise State at Fresno State 3:30 pm CBSSN
No. 10 Penn State at Maryland 3:30 pm BTN
No. 5 Wisconsin at Minnesota 3:30 pm ABC, WatchESPN
West Virginia at No. 4 Oklahoma 3:45 pm ESPN, WatchESPN
No. 16 Michigan State at Rutgers 4:00 pm FOX
No. 22 Northwestern at Illinois 4:00 pm FS1
No. 3 Clemson at No. 24 South Carolina 7:30 pm ESPN, WatchESPN
Texas A&M at No. 18 LSU 7:30 pm SECN, WatchESPN
No. 8) Notre Dame at No. 21 Stanford 8:00 pm ABC, WatchESPN
No. 13 Washington State at No. 17 Washington 8:00 pm FOX