Curry Leads, Durant Returns; Warriors Sweep Blazers in First Round
PORTLAND, Ore. — Stephen Curry scored 37 points, Kevin Durant returned to the lineup and the Golden State Warriors secured a 128-103 victory over the Portland Trail Blazers in Game 4 on Monday night to sweep their first-round playoff series. Download NBA Playoff Box Score and Game Book
Curry made seven 3-pointers and shot 12-of-20 from the floor, while finishing with eight assists and seven rebounds before sitting out the final quarter.
Golden State never trailed and led by as many as 33 points.
"We're very confident about who we are and how were going to be successful," Curry said.
The Warriors, who joined the Cleveland Cavaliers as the first two teams to advance to the NBA playoffs second round this season, also welcomed back star forward Durant, who had missed Game 2 and Game 3 because of a strained left calf.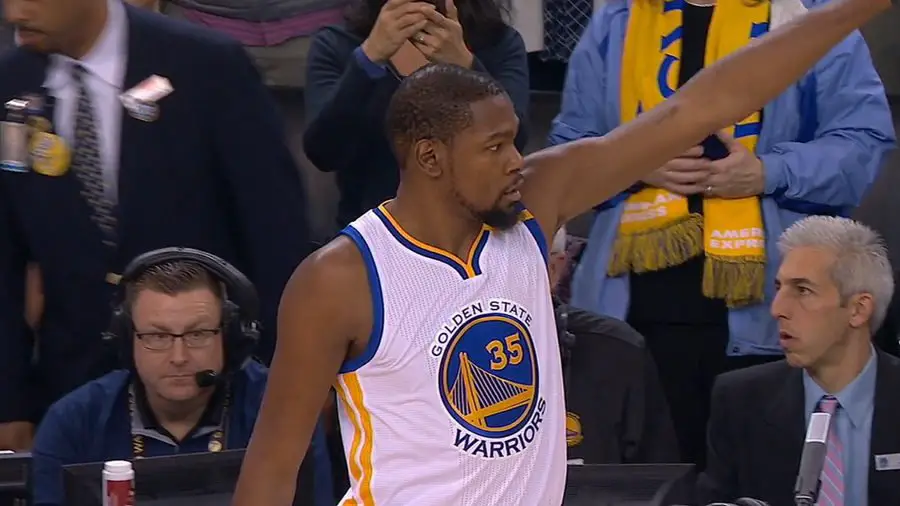 ---
Durant totaled 10 points on 4-of-7 shooting with two 3-pointers, while adding three rebounds, two assists, two blocks and looked good across 20 minutes for Golden State, which jumped out to a strong 45-22 lead after the opening quarter, which tied an NBA record for most points scored in the first quarter.
"We knew if we threw the first punch, we knew that it would overwhelm them a bit, especially being up 3-0," Durant said.
Draymond Green hit five 3-pointers in adding 21 points, six rebounds, four assists and three blocks, while Klay Thompson scored 18 points, David West chipped in with 12 points and Zaza Pachulia had 11 points and 11 rebounds for the Warriors.
Damian Lillard paced Portland with 34 points and six assists, but none of the other four starters scored in double figures.
---
Reserve Al-Farouq Aminu added 25 points and seven rebounds and Shabazz Napier also scored 14 points off the bench, while CJ McCollum, who averaged 28 points in the first three games of the series, was held to just six points in Game 4.
"They came out really energized, focused. They showed their championship pedigree," Blazers coach Terry Stotts said.
"We were slow to react to it and we just couldn't get it going.
"And we didn't play nearly as well as they needed to and they showed why they're a championship team."
With the victory, Golden State advanced to the Western Conference semifinals, and will face the winner of the first round series between the Utah Jazz and the Los Angeles Clippers, which is currently locked at 2-2.
Meanwhile, Mike Brown served as head coach for the Warriors again after coach Steve Kerr, who has been struggling with a back problem, missed his second straight game.
"That was unbelievable. Our guys were locked in on both ends of the floor," Brown told reporters after the game.
"I wish I could say this one thing or that one thing was really good but everything we tried to do, we tried to do it on a high level.
"It was fun to watch. Fun to be a part of."