No. 4 Duke Aims To Bounce Back Against Notre Dame, Stream Live
DURHAM, N.C. — Fourth-ranked Duke will want to prove that it has learned something from the unwanted result from its last game when it stays at home to welcome a struggling Notre Dame team on Big Monday, Jan. 29.
Both teams are seeking to get back to winning ways after suffering respective defeats in their latest fixtures and the fans inside Cameron Indoor Stadium will be all stimulated to boost the home side's energy.
Live coverage of this game will be on ESPN and live streaming is on WatchESPN, starting at 7:00 pm ET.
The Blue Devils (18-3, 6-3 Atlantic Coast Conference) are coming off a 65-63 home loss to No. 2 Virginia on Saturday and there are reports circulating that the players were disappointed about missing the perfect chance to make a regular season statement.
But despite being disappointed with the final result, Duke coach Mike Krzyzewski still believes this is a learning process for his young squad that includes four freshmen in the starting lineup.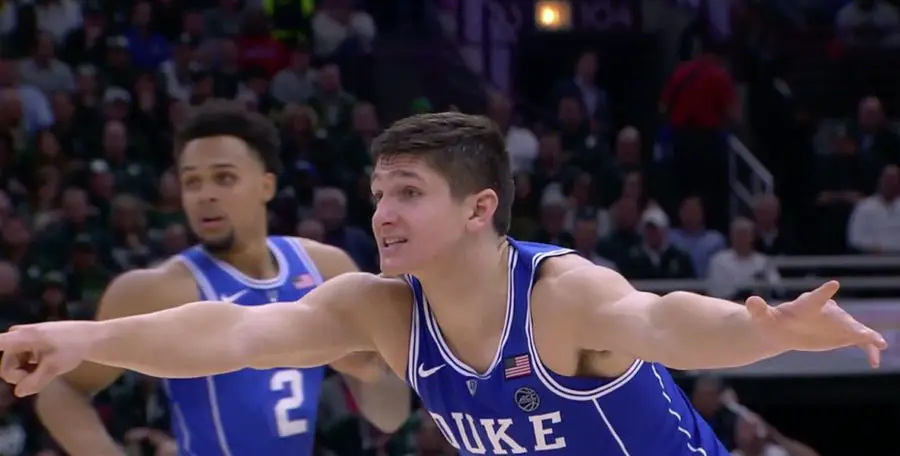 ---
"You have to be able to do it at that (high) level and that's what we have to keep learning," Krzyzewski said. "And we are learning. We're getting better."
Krzyzewski also hopes Duke will quickly put the Cavaliers defeat behind them, but implement it in the motivation for March in the NCAA national tournament.
GAME STREAM: 7:00 PM No. 4 Duke vs. Notre Dame ESPN and WatchESPN
"We have to put (the Virginia game) behind us and get ready for Notre Dame," Krzyzewski revealed. "It was a very physical game. I'm not saying dirty or anything like that.
"It was hard-fought. We have to recover, not just emotionally, but physically, before Monday night."
Meanwhile, Notre Dame has been wrestling with injuries, which has contributed heavily in the team's poor run in recent outings.
The Fighting Irish (13-8, 3-5 ACC) have lost five in a row and suffered an 80-75 home loss to Virginia Tech on Saturday night.
Starting point guard Matt Farrell, who is averaging 15.7 points and 5.3 assists per game, missed the Virginia Tech defeat and will also sit out this game against Duke with a bone bruise on his ankle.
Farrell missed three games and returned from the initial injury on Jan. 16, but Notre Dame head coach Mike Brey thinks the senior might have rushed back at less than 100 percent.
"We can't bring him back until he's healthy," Brey said. "If that means four games or five games, that's the way it's going to be."
Preseason All-American Bonzie Colson, who leads the Fighting Irish this season with 21.4 points, 10.4 rebounds, 2.0 steals and 2.4 blocks, will also miss the game.
Colson has missed the last seven games because of a broken foot and is expected to remain sidelined until at least early March, the team reported earlier.
He last featured on Dec. 30.
Freshman D.J. Harvey missed the last two games with a bone bruise to his left knee and he is also expected to watch the battle against Duke from the sidelines.
GAME STREAM: 7:00 PM No. 4 Duke vs. Notre Dame ESPN and WatchESPN
This means the likes of TJ Gibbs, who a career-high 27 points against Virginia Tech and is averaging 15.4 points per game, might need another big performance to help snap the bleed.
Rex Pflueger and John Mooney were both double-digit scorers last time out as well for the Irish and will be called on to replicate those performances.
Meanwhile, for Duke, talented freshmen, Marvin Bagley III, Wendell Carter Jr. and Gary Trent Jr. are expected to lead the way, along with classmate Trevon Duval.
Senior guard and captain Grayson Allen played entire 40 minutes against Virginia at the weekend, but only had five points on 2 of 8 shooting.