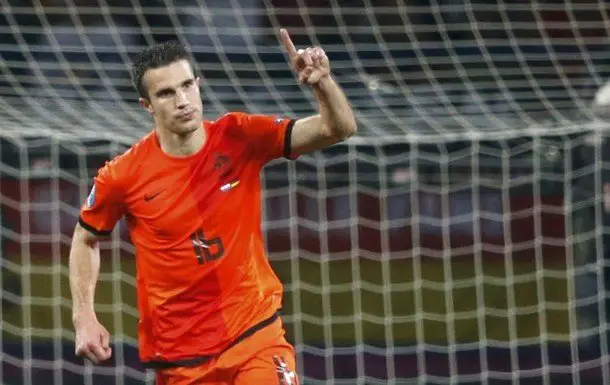 Dutch Striker Reports For Manchester United Pre-Season
MANCHESTER, Sporting Alert – As promised by his agent over the weekend, Robin van Persie arrived for training at Manchester United, despite being linked with a move away from Old Trafford.
The Dutchman is reportedly waiting on Manchester United and Fenerbahce to come to an agreement over a possible transfer fee, as he had already accepted a personal deal with the Turkish club.
However, his agent Kees Vos denied those newspaper reports, stating, "Robin will simply report at Manchester United for the first training session."
His words were true, as the former Arsenal forward, who has one year remaining on the four-year contract, was snapped arriving at the Carrington training ground on Monday morning for the first day of pre-season practice in preparations for the forthcoming season.
Manchester United, which finished fourth in the English Premier League standings last term, will open its EPL campaign at home against Tottenham on August 8.
Before that though Louis van Gaal's side will line up in several pre-season games.
The Red Devils will play four games in the International Champions Cup against Club America on July 18, San Jose Earthquakes on July 22, Barcelona on July 25 and Paris Saint-Germain on July 30 as part of its preparations for the new season.
Several young players will be on the tour of the United States and Van Gaal has promised to give each of them the chance to show what they can do.
"In the first two matches I will play all the players at the most for 45 minutes because we have to adapt to that new situation," he said on Manchester United official website at www.manutd. "A lot of youngsters will also have the possibility to step into the matches.
"The Barcelona and PSG games are the third and fourth matches and at that point we will play with certain players for 60 minutes and 30 minutes.
"It will also be good to see where we stand then against the level of those kinds of teams."
He added: "It can also say nothing about that though because last year we won every game with big figures, good results and attractive football.
"For me the most important match is the first match of the Premier League."
Meanwhile, Manchester United continues to wait on more news about midfielder Angel Di Maria, who was injured during the Copa America final against Chile on Saturday.
Di Maria limped off the pitched in the 28th minute with a right hamstring problem which could see him missing the opening fixtures of the new season.
Elsewhere, Portugal winger Nani completed his move to Fenerbahce on Monday, follow a successful medical.
Nani, who spent last season with his former club Sporting Lisbon, made over 200 appearances for Manchester United and scored 41 goals.