LONDON, Sporting Alert – English Premier League standings and fixtures ahead of the Week 16 round of matches on Saturday, Dec. 9 and Sunday, Dec. 10.
As expected, the Manchester and Merseyside derby games are the highlighted fixtures this week.
EPL leaders Manchester City will travel to Old Trafford to take on Manchester United in their city rivalry game on Sunday with both teams seeking a win for different reasons.
The Citizens enter this game with an eight-point cushion over the Red Devils, but will aim to win all three points to extend their advantage to 11 points before the Christmas festivities.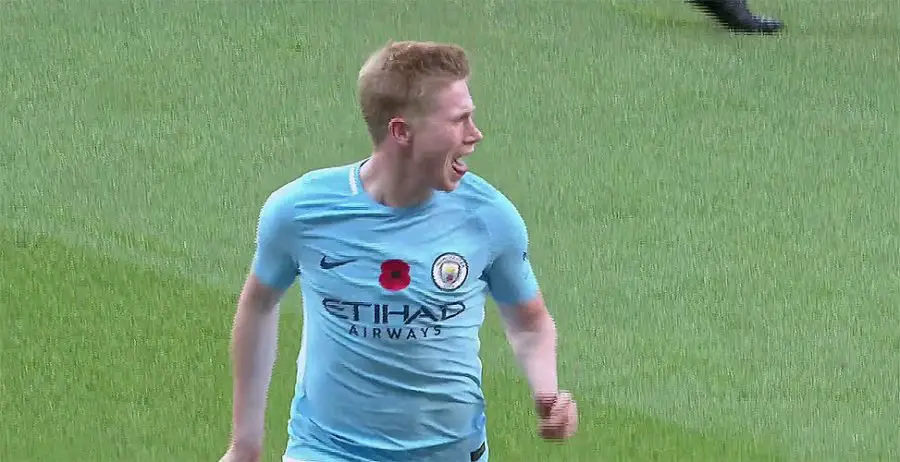 ---
A win for Manchester United, who will be without the suspended Paul Pogba, would keep the leaders honest and trim the deficit to five points.
Meanwhile, at Anfield, the red-hot Liverpool will host Everton in the Merseyside derby on Sunday as well.
A win for the Reds would keep them at least in the Top 4, while Everton would move closer to their rivals with all three points.
In other Week 16 English Premier League fixtures of interest, defending champion Chelsea will travel to struggling West Ham United in the opening game on Saturday morning, while Arsenal will aim to bounce back from the Manchester United defeat when they travel to Southampton on Sunday.
Tottenham Hotspur will host Stoke City, Newcastle United and Leicester City will meet at St. James' Park, Burnley will entertain Watford, while Bournemouth are at Crystal Palace, Huddersfield Town welcome Brighton and Swansea City take on the traveling West Bromwich Albion.
English Premier League Fixtures
Saturday, December 9 (EST)
West Ham United v Chelsea (7:30 am)
Burnley v Watford (10:00 am)
Crystal Palace v Bournemouth (10:00 am)
Huddersfield Town v Brighton and Hove Albion (10:00 am)
Swansea City v West Bromwich Albion (10:00 am)
Tottenham Hotspur v Stoke City (10:00 am)
Newcastle United v Leicester City (12:30 pm)
Sunday, December 10
Southampton v Arsenal (7:00 am)
Liverpool v Everton (9:15 am)
Manchester United v Manchester City (11:30 am)
English Premier League Fixtures Standings
P W D L F A Pts
1 Manchester City 15 14 1 0 46 10 43
2 Manchester United 15 11 2 2 35 9 35
3 Chelsea 15 10 2 3 28 12 32
4 Liverpool 15 8 5 2 33 19 29
————————-
5 Arsenal 15 9 1 5 29 19 28
6 Tottenham Hotspur 15 7 4 4 23 13 25
7 Burnley 15 7 4 4 14 12 25 8 Watford 15 6 4 5 25 26 22
9 Leicester City 15 5 5 5 20 20 20
10 Everton 15 5 3 7 19 28 18
11 Southampton 15 4 5 6 15 18 17
12 Brighton and Hove Albion 15 4 5 6 14 19 17
13 Stoke City 15 4 4 7 18 30 16
14 Bournemouth 15 4 3 8 13 17 15
15 Newcastle United 15 4 3 8 14 22 15
16 Huddersfield Town 15 4 3 8 9 26 15
17 West Bromwich Albion 15 2 7 6 12 21 13
————————-
18 Crystal Palace 15 2 4 9 8 25 10
19 West Ham United 15 2 4 9 13 32 10
20 Swansea City 15 2 3 10 8 18 9
1-4: Champions League
EC I 5: Europa League
6-7: Europa League depending on domestic cup
18-20: Relegation