The English Premier League Standings And Matches: Week 5
LONDON, Sporting Alert — The English Premier League standings and the schedule of matches for Week 5 on Saturday, September 16 and Sunday, September 17.
Of course, the highlighted clash this week will come on Super Sunday where defending champion Chelsea take on Arsenal in the London Derby.
---
The Gunners, after a very poor start in which they lost two of the opening four games, will be hoping for some stability from now on, and a win over their London rivals this weekend would certainly help.
Arsenal have two points from four games and sit in 11th spot in the English Premier League standings, while Chelsea have recovered nicely from the opening week defeat to move into the Top 3.
The Blues followed a defeat to Burnley in Week 1 with wins over Tottenham, Everton and Leicester City in the Premier League and are coming off a big 6-0 victory over Qarabag in the Champions League on Tuesday.
Chelsea enter Sunday's clash as the favored team to beat Arsenal, who have not won their last five Premier League games at Stamford Bridge.
Also on Sunday, leaders Manchester United will host former striker Wayne Rooney and Everton at Old Trafford.
The Red Devils' perfect start to the season was halted last weekend, following a 2-2 draw at Stoke City, but returned to winning ways with a 3-0 win over FC Basel in the Champions League on Tuesday.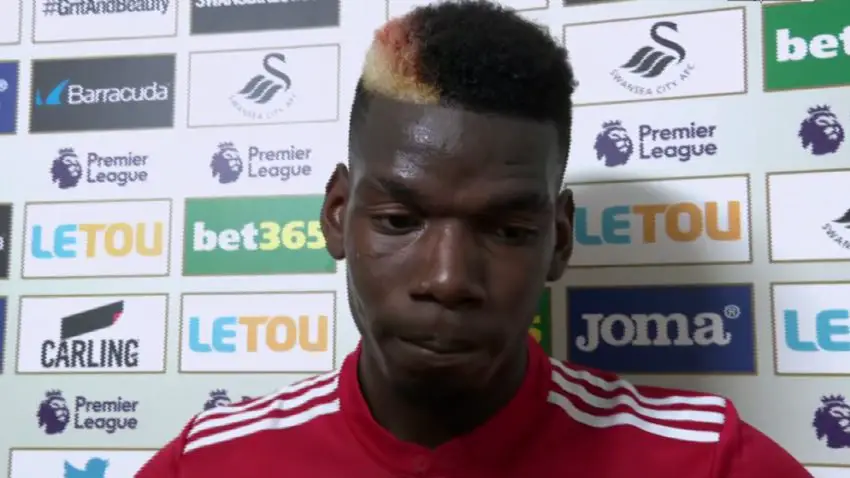 ---
Manchester United will be without high-rated midfielder Paul Pogba, but for the Everton clash and probably for a month after the France international suffered a hamstring injury against Basel.
He is expected to be replaced by Marouane Fellaini, who was his goalscoring replacement on Tuesday evening. Manager Jose Mourinho can also call on Ander Herrera and Michael Carrick if needed.
The game will also see Romelu Lukaka facing his ex-club for the first time since his summer move from Goodison Park to Old Trafford.
Meanwhile, Rooney, who made the switch from Manchester United back to his boyhood club, is expected to get a warm reception from the home supporters when he enters Old Trafford.
Rooney spent 13-years at Manchester United, played 559 times and scoring a club record 253 goals.
---
In action on Saturday, Manchester City will travel to Watford and will return to the top of the English Premier League standings if they avoid defeat.
The Citizens and Manchester United are both on 10 points and will kick-off a day before Mourinho's men take the field.
Will @LFC reach a new milestone at Anfield on Saturday? #LIVBUR pic.twitter.com/GVb6HfsYLd

— Premier League (@premierleague) September 16, 2017
Elsewhere, Tottenham will entertain Swansea City at Wembley Stadium, Liverpool face a very tricky tie against Burnley at Anfield, while Roy Hodgson's return to management sees him guiding Crystal Palace against the visiting Southampton.
In other games, Huddersfield Town entertain Leicester City, Newcastle United will take on Stoke City and West Bromwich Albion will meet West Ham United.
Friday, September 15
RESULT: Bournemouth 2 v Brighton and Hove Albion 1
Times Are (ET)
Saturday, September 16
Crystal Palace v Southampton (7:30 am)
Huddersfield Town v Leicester City (10:00 am)
Liverpool v Burnley (10:00 am)
Newcastle United v Stoke City (10:00 am)
Watford v Manchester City (10:00 am)
West Bromwich Albion v West Ham United (10:00 am)
Tottenham Hotspur v Swansea City (12:30 pm)
Sunday, September 17
Chelsea v Arsenal (8:30 am)
Manchester United v Everton (11:00 am)
Standings P W D L F A Pts
1 Manchester United 4 3 1 0 12 2 10
2 Manchester City 4 3 1 0 10 2 10
3 Chelsea 4 3 0 1 8 5 9
4 Watford 4 2 2 0 7 3 8
————————-
5 Tottenham Hotspur 4 2 1 1 7 3 7
6 Huddersfield Town 4 2 1 1 4 2 7
7 Burnley 4 2 1 1 5 4 7
————————-
8 Liverpool 4 2 1 1 8 8 7
9 West Bromwich Albion 4 2 1 1 4 4 7
10 Newcastle United 4 2 0 2 4 3 6
11 Arsenal 4 2 0 2 7 8 6
12 Stoke City 4 1 2 1 4 4 5
13 Southampton 4 1 2 1 3 4 5
14 Brighton and Hove Albion 5 1 1 3 4 7 4
15 Swansea City 4 1 1 2 2 5 4
16 Everton 4 1 1 2 2 6 4
17 Leicester City 4 1 0 3 6 8 3
————————-
18 West Ham United 4 1 0 3 4 10 3
19 Bournemouth 5 1 0 4 3 9 3
20 Crystal Palace 4 0 0 4 0 7 0