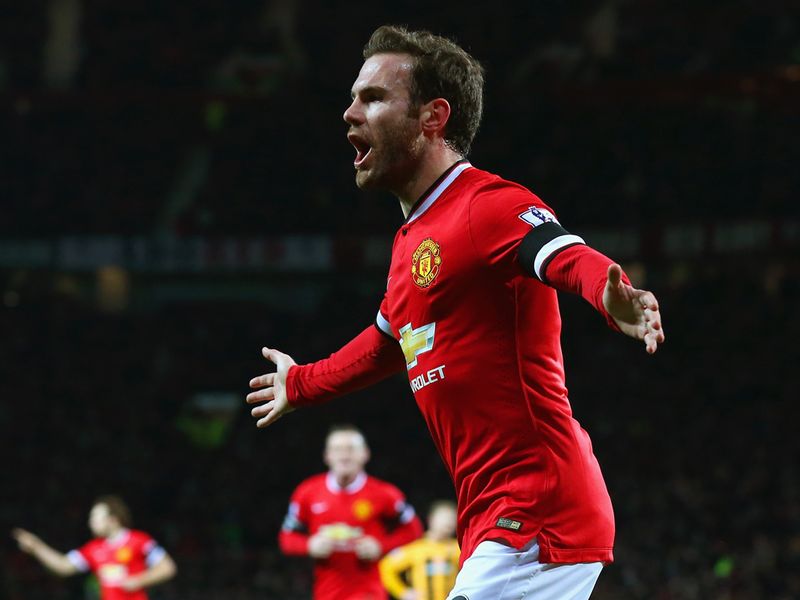 MANCHESTER (Sporting Alert) — Manchester United moved into the 5th round of the English FA Cup comfortably, following a 3-0 win over Cambridge United at Old Trafford on Tuesday night.
Juan Mata, Marcos Rojo and James Wilson were all on the scoresheet for the Red Devils, who setup a 5th round tie with Preston North End, who came from a goal down to defeat Sheffield United 3-1.
After playing to a 0-0 draw in the first game, Manchester United manager Louis van Gaal named another strong starting XI for Tuesday night's replay — with Wayne Rooney, Angel Di Maria, Juan Mata and David de Gea all starting.
Mata opened the scoring for the hosts when he poked home from close range in the 24th minute, before Marco Rojo headed in a cheeky pass from Robin van Persie to make it 2-0 at halftime.
Substitue James Wilson completed the scoring for the English Premier League side.
"Cambridge played very well, a very organised team and with the mentality that was superb," Manchester United manager Louis van Gaal told the BBC in an interview.
"The fans were fantastic from Cambridge United. We have done what we had to.
"Every club in the FA Cup wants to win, we also. We have to beat Preston and that will not be easy, they won away against a cup fighter like Sheffield United, so it will be difficult for us to win in Preston North End.
"For the club, the fans and the coach and my staff, we want to win a title this year. The biggest chance is the FA Cup, but we still have to win four games to do that.
"Tonight, I don't think we played a very good match. But it is always difficult against a defensive team. We could have done better but I am pleased with the result."
Second half goals by Paul Gallagher (63,73) and Paul Huntington 69 guided Preston to a comeback 3-1 victory over Sheffield United, who had taken a 1-0 lead through Jamie Murphy in the 38th minute.
"It's a massive result, and there was a massive carrot for us. Forget Manchester United, we just wanted to get back to winning ways," Preston manager Simon Grayson said on 5 live Sport.
"This result can hopefully now galvanise our league form."
Updated fifth-round FA Cup draw
The fourth round replay tie between Liverpool and Bolton will be played on Wednesday
Preston North End v Manchester United
Arsenal v Middlesbrough
Aston Villa v Leicester City
West Brom v West Ham
Bradford City v Sunderland
Blackburn Rovers v Stoke City
Derby County v Reading
Crystal Palace v Liverpool/Bolton Wanderers