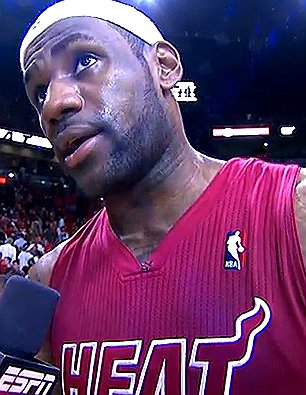 Game 3 NBA Finals: Miami v San Antonio Live Stream on WatchESPN/ABC
MIAMI, Fla. (Sporting Alert) — After bouncing back from their Game 1 defeat to level-up the NBA Finals series at the weekend, Miami Heat enter Tuesday night's Game 3 against San Antonio Spurs at AmericanAirlines Arena, full of confidence.
Live Coverage: NBA Finals Game 3 at 9:00 PM ET, AmericanAirlines Arena, Miami, FL
Miami v San Antonio Live Stream on WatchESPN.com/ABC
LeBron James, after a slow start to the game, exploded in the second half of Game 2 to lead the way with 35 points and 10 rebounds in the 98-96 win for Miami, as the two-time defending champions tied the series 1-1.
All-Star point guard Tony Parker, who had 21 points and seven assists and Tim Duncan, who added a double-double of 18 points and 15 rebounds were two of the stand out contributors for the Spurs, which won Game 1 110-95.
Rashard Lewis, who scored 14 points in Game 2, which is his 4th successive double-digit scoring game, is slowly starting to become a major contributor for the Heat, as he is now averaging 13.8 points for the last 4 games.
Despite finishing with zero points in a starting role against the Indiana Pacers in Game 4 of the Eastern Conference finals, Lewis kept his place and has started the last five games as the Heat's power forward.
San Antonio, in the meantime, will look to quickly shake off the last defeat, with head coach Gregg Popovich urging his players to go back to closing out games in the final quarter.
Heat guard  Dwyane Wade thinks the Spurs will never let anyone settle regardless of the scoreline.
"You never put them away," Wade said. "I think they always believe and it's the same with us. You can't, you won't, put us away because we're always going to believe.
"That's why this is a perfect, different animal, kind of series. They're the other team like us.
"They don't lose much and when they do they come back and be better in the next game. So we've got to come out and do the same thing."
Both teams come into the game without any significant injuries concerns.