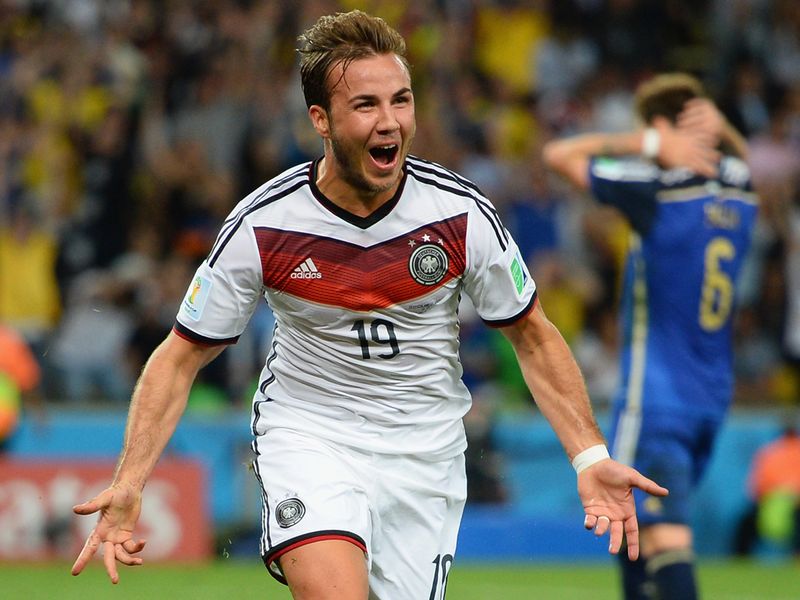 RIO DE JANEIRO (Sporting Alert) — A late Mario Gotze strike in second half extra-time was enough for Germany to beat Argentina 1-0 and lift the 2014 FIFA World Cup title here at Estadio do Maracana in Rio de Janeiro, Sunday evening.
With the game heading for penalties and both teams locked at 0-0, Gotze, who came on as a substitute for Miroslav Klose, scored a superb winning goal from a tight angle in the 113th minute, as Germany secured its fourth World Cup title.
It was their first in 24-years, while becoming the first team from Europe to win the tournament in South America.
Germany came into the World Cup as fourth favourites, but there performances in the month-long tournament here in Brazil saw them pushing all the way to the overwhelming top contenders for the title as the competition progressed.
It was another heart break for Argentina captain Lionel Messi, who was hoping to get his hands on his first ever World Cup trophy, but the Barcelona forward failed to spark in the deciding game.
Germany's Manuel Neuer won the Golden Glove as the top goalkeeper at the tournament.