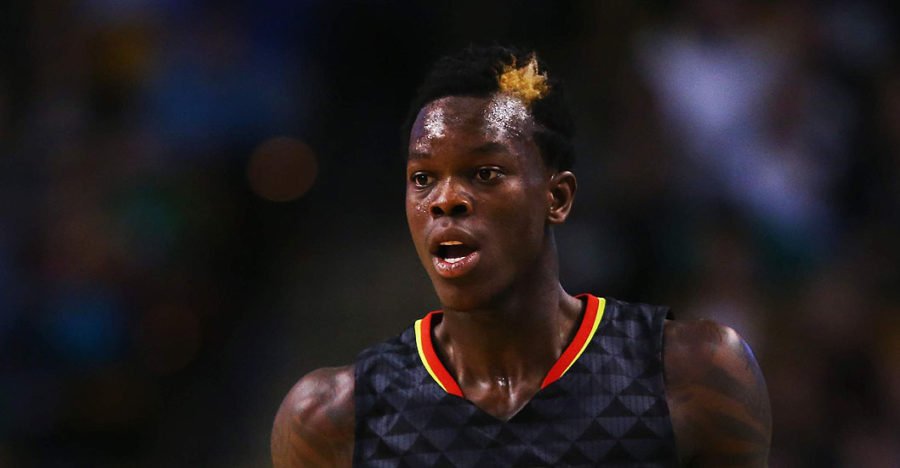 Atlanta Hawks End 8-Game Skid With 117-115 Win Over Cavaliers
CLEVELAND, Sporting Alert — Seven players, including all five starters, scored in double figures and the Atlanta Hawks beat the Cleveland Cavaliers 117-115 in the NBA on Sunday.
Dennis Schroder shot 9 of 13 for 28 points to go with nine assists for Atlanta, while Taurean Prince and Luke Babbitt each scored 17 points in the win.
"It's a special place to play and everyone was excited to compete against these guys," Schroder said.
Dewayne Dedmon went 7 of 10 from the floor to finish with 15 points and seven rebounds and John Collins added 12 points and 13 rebounds for the Hawks (2-8), who had lost eight straight games entering this contest.
Isaiah Taylor was the other Atlanta player reaching double figures after finishing with 14 points.
"To get a win in Cleveland is not easy to do," Hawks coach Mike Budenholzer said.
"They had a chance down the stretch where they got back in it, but I'm happy for our guys. It's a good win."
LeBron James, coming off a 57-point performance Friday night at Washington, paced the Cavaliers with 26 points on 10 of 17.
James also had 13 assists and five rebounds, while Dwyane Wade had a season-high 25 points with 11 rebounds and six assists off the bench for Cleveland (4-6), which beat the Wizards 130-122 in the last outing, but has lost five in the past six overall.
"No energy. The effort was pretty bad," James said of the early deficit.
"You turn the corner but you can't fix it in one game. We just have to try and figure it out."
Kyle Korver finished with 23 points, including 19 in the fourth quarter for the Cavaliers.
The Cavs shot 29.8 percent as a team and trailed the Hawks 54-45 at halftime.
They were able to cut a 16-point deficit in the second half to two with 21.3 seconds left, but Atlanta held on for the win after Channing Frye missed a 3-pointer and Wade couldn't finish from a tip-in.