Horford, Irving Lead Celtics Past Bucks; Antetokounmpo Had 28pts
MILWAUKEE, Sporting Alert — Al Horford scored 27 points and Kyrie Irving added 24 and the Boston Celtics beat Milwaukee Bucks at their storied former home, the MECCA on Thursday night.
Boston trailed 44-43 at halftime, but rallied in the second half to pull away for its third win in a row after losing the first two games to start the season.
The Bucks had defeated the Celtics 108-100 in their second game of the campaign.
Horford went 4 of 5 from 3-point range and finished with 11 of 14 overall from the field, while pulling down nine rebounds and dishing out four assists in the win.
Irving, who shot 10 of 18 from the floor, also dished out seven assists and stole two balls for the Celtics (3-2), who collected 12 points from rookie Jayson Tatum and Aron Baynes.
Jaylen Brown, who came into the game averaging 18.8 points per contest this season, missed his first eight shots and was held to just nine points for Boston, which outscored Milwaukee 24-17 from the bench.
Giannis Antetokounmpo scored 28 points for Milwaukee, but only six of those game in the four quarter. He also had 10 rebounds, seven assists and three steals.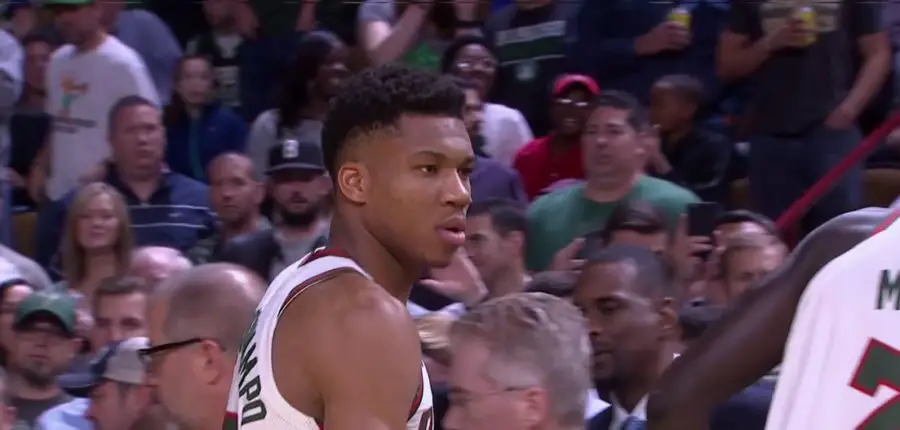 ---
Malcolm Brogdon contributed 15 points, six rebounds and five steals, Khris Middleton scored 15 points and Tony Snell had 11 for the Bucks (3-2).
Boston recovered from a slow first half to shot 42.3 percent to finish the game, while the Bucks shot 45.5 percent and made 11 of the 25 attempts from 3-point range.
HALFTIME REPORT
Kyrie Irving scored 16 points on 6 of 9 shooting in the first half for the Boston Celtics.
Forward Al Horford was also in double-digit scoring in the first half — shooting 5 of 6 from the field to score 11 points.
However, Boston shot just 36.8 percent in the opening half and went just 3 for 16 from 3-point range.
The visitors were 12 of 12 from the free throw line and outrebounded the Bucks 26-19 in the first 24 minutes of the contest.
Meanwhile, Giannis Antetokounmpo scored 11 points in the first half for Milwaukee, while Malcolm Brogdon had 10.
The Milwaukee Bucks, who shot 43.9 percent from the floor, led 44-43 at the halftime break.