Justin Gatlin tells Usain Bolt, Jamaicans it's time to step aside
EUGENE (Sporting Alert) -- Newly crowned American 100 metres champion Justin Gatlin has told Usain Bolt and his fellow Jamaican countrymen that they will be pushed aside at the London Olympic Games.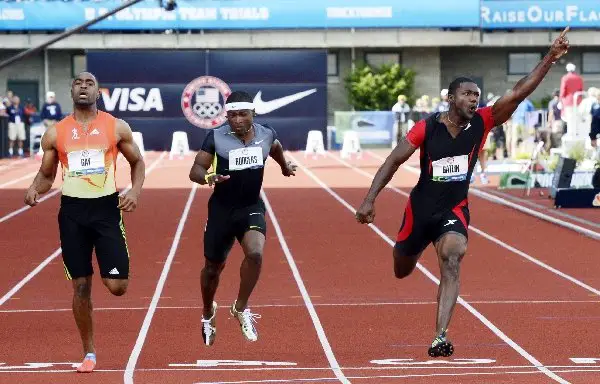 Gatlin has been in fantastic form this season - running undefeated so far - as he raced to a personal best to win the 100m at U.S. trials over the weekend.
The 2004 Olympic gold medallist ran a new personal best of 9.80 seconds to beat Tyson Gay (9.86) in Eugene, and he believes the American sprinters are now on course to take the limelight once again.
He noted that Bolt, the defending Olympic champion and world record holder has been wowing the sprinting fraternity in the last four years, but the time as come for a change.
The Jamaican trials are set for this weekend with the likes of Bolt, world champion Yohan Blake, Asafa Powell, Michael Frater and Nesta Carter all looking to book their places on the team and Gatlin is ready for them.
"We're going to go down there to take on the Jamaicans and anybody else who stands in our way," said Gatlin, who will not start as a strong medal candidate in London.
"If it's going to be three Jamaicans in our way or the whole world, that's what it's going to take to get gold.
"This season so far has been undefeated and I'm just trying to ride that wave."
Si quieres conocer otros artículos parecidos a Justin Gatlin tells Usain Bolt, Jamaicans it's time to step aside puedes visitar la categoría Track and XC.