No. 5 Duke 94, Maine 55
DURHAM, N.C., Sporting Alert – On a day when coach Mike Krzyzewski released two of his top freshmen for the first time this season, Luke Kennard poured in a career-high 35 points against Maine to signal his intentions of keeping his starting spot. Game Stats
The No. 5 ranked Blue Devils pulled away in the second half to eased to a 94-55 victory.
Kennard started the game positively, scoring 20 points in the first half before going past his previous career-best of 30 points, achieved in a defeat against Notre Dame last season.
The sophomore guard shot 11 of 16 from the field and hit four 3-pointers and made all nine of his free throws on Saturday.
Kennard, who also pulled down eight rebounds and had two steals said he's now ready for people to see the real Duke team.
"I'm just excited for everybody to get back," Kennard said. "I'm excited to be a full, healthy team, and just step on the pedal and be who we are going to be during the season."
Amile Jefferson also finished with a career-high 20 points to go with nine rebounds, four assists, two steals and two blocks for the Blue Devils (8-1), who have won six games in a row.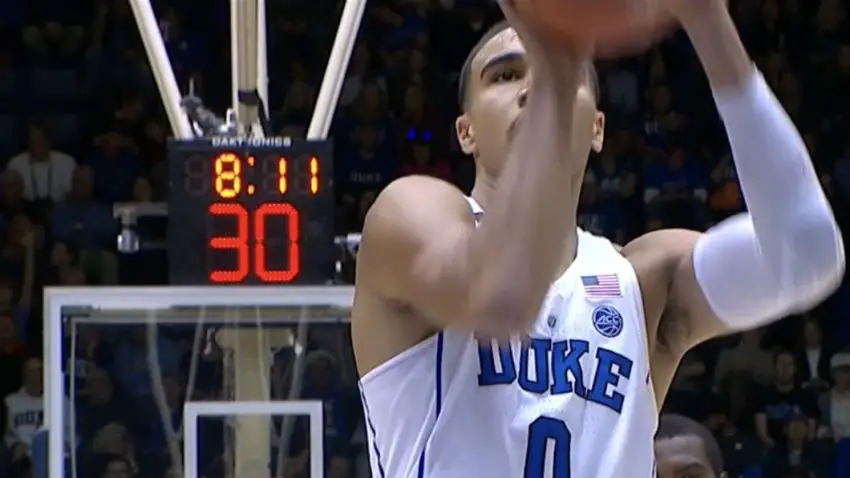 Meanwhile, freshmen Jayson Tatum and Marques Bolden both made their first career appearance for Duke after missing the opening eight games of the season.
Tatum, who has been out since suffering a foot injury on pro day in late October, started alongside Matt Jones in the guard positions and finished with 10 points and eight rebounds.
The five-star freshman who was selected as the No. 3 prospect in the 2016 ESPN class in 100, didn't have the best day shooting the ball, as he went 2 of 8 from the field but knocked down 5 of 6 from the charity line.
"I was just happy to be out there — to rebound, to play defense and to win," Tatum said.
Also making his season debut for Duke against Maine on Saturday was fellow freshman Marques Bolden, who ended with seven points on 3 of 5 shooting with five rebounds.
Coach Krzyzewski rested Grayson Allen, who is averaging 17.1 points and 5.3 rebounds this season and freshman Frank Jackson, who is scoring 15.4 points an outing in his rookie term.
Allen is dealing with a toe injury that has affected the way he drives and explodes to the basket and was given the night off to rest.
Ilker Er led Maine with 20 points, which he scored in the first half, while Wesley Myers added 15 in the defeat.