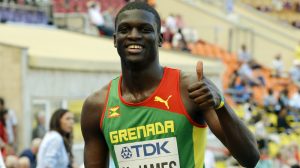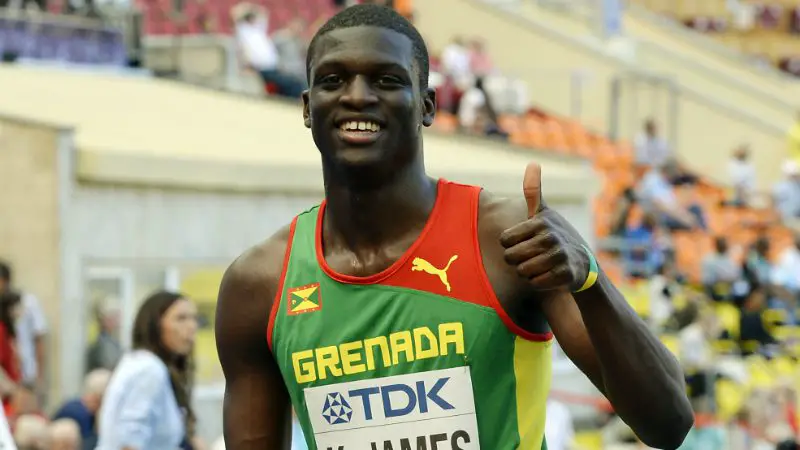 GLASGOW (SportingAlert) — London Olympic champion Kirani James floated into the final of the men's 400m at the Commonwealth Games on Tuesday after winning his semi-finals.
The Grenadian 2012 Olympic Games gold medallist posted 45.15 seconds – looking around from left to right as he glides home. South Africa's Wayde van Niekerk picked up second place behind James in 45.41 to secure the other automatic qualifying slot for Wednesday's medal race.
Renny Quow of Trinidad and Tobago finished third and also qualified for the final.
But the focus was certainly on James.
"That was impressive from Kirani James, although that's what we expect from him because he's the class of the field," BBC Sport athletics pundit Michael Johnson said on BBC One.
"At some point he has to develop power because he has great endurance. I wonder if he will ever do that, because he could become a world record holder if he does that.
"He has a long stride, but not that power at the moment. I know it sounds strange but I would like to see someone break my world record one day!"
Martyn Rooney looked very impressive in the opening semi-finals as well, crossing the finish line first in 45.22secs. Trinidad and Tobago's Jarrin Solomon was second with Chris Brown from the Bahamas taking third in 45.49.
Lalonde Gordon won the third and final semi-finals in 45.37 seconds, but a bit medal favourite and second fastest man in the Commonwealth this season, Isaac Makwala of Botswana, did not make the final after he finished third in 45.57.
Second in that semis was Bahamas' Latoy Williams, who ran 45.44 to join Gordon in the medals race.