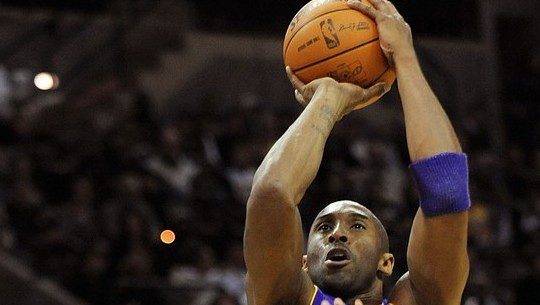 Kobe OUT of Lakers clash with Chicago: Watch Live on TNT
CHICAGO (Sporting Alert) — Kobe Bryant will not play tonight for the Los Angeles Lakers when they take on the Chicago Bulls at United Center.
Bryant missed the win over the Golden State Warriors in the last outing and was listed as probably for the road games on Christmas Day.
He was expecting to play and was preparing to take on Derrick Rose and his old LA teamate Pau Gasol.
However, the veteran guard was told prior to the game by head coach Byron Scott that he wouldn't be featuring.
He was very disappointed, but understands.
"It's extremely difficult, especially playing here, playing on Christmas Day and playing in this city. I love playing here," he said.
"The fans have always been great. There's always a lot of energy in the building. At the same time, I've just got to try to be smart.
"It's really going against my nature, but I've got to be smart about this."
Bryant has played more Christmas Day games than anyone other player and was looking forward to making his 16th career appearance.
However, the 34-year-old, who is on the Lakers bench tonight as a spectator/motivator, admits that he is still needing some rest — citing that he's not as young as he once was.
"Old age. My knees are sore at this stage of the season," he said.
"My Achilles are sore — both of them. My metatarsals are tight, back is tight. I just need to kind of hit the re-set button."
The Chicago Bulls have won four in a row and will look to add another victory against the struggling Lakers, who are outside the playoff contentions and probably will not make the postseason again this season.