WASHINGTON, Sporting Alert — LeBron James dropped an NBA season-high 57 points and the Cleveland Cavaliers snapped their four-game losing streak with a 130-122 win at the Washington Wizards on Friday night.
James, who was scoring the most points in the NBA this season, shot 23 of 34 from the floor and ended with a game-high 11 rebounds, along with seven assists, three steals and two blocks for the Cavaliers (4-5).
"Pretty much feels like everything you throw up is going in," James said about his performance. "And so, every shot that I took it feels like it was going in, even when they were highly contested.
"I just had my eyes on the target, trying to stay as disciplined. As I've grown as a basketball player, staying disciplined with my shot, disciplined with my balance, and every shot that I took it feels like it was going in."
James' 57 points performance saw him matching Kyrie Irving's franchise record, which was set against the San Antonio Spurs on March 12, 2015.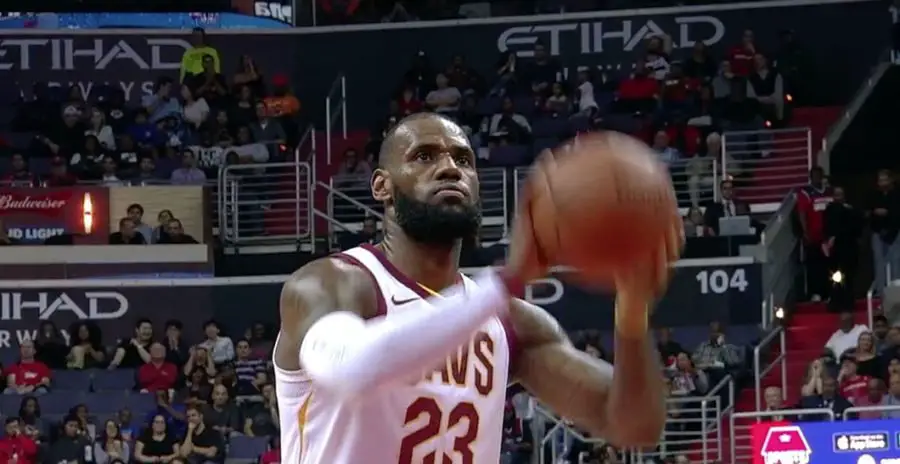 This was James' 11th 50-point performance of his career, but he was scoring 50 or more points for the first time since grabbing a career-high 61 in 2014.
"We obviously witnessed one of the best players to ever play the game," Wizards coach Scott Brooks said about James. "He still has it, if you guys didn't know that. We knew that.
"Going into the game, very rarely you see a guy hit like 10 straight heat-check shots. It seems like every shot he was contested, and a lot of them were midrange. I think out of 34 shots he had four 3s. We tried everything.
"You got to pat him on the behind. Great game, amazing player. You got to move on to the next game."
Derrick Rose added 20 points, Jae Crowder finished with 17 points and seven rebounds, while Kevin Love supported with 11 points and eight boards for Cleveland, which shot 56.1 percent and made 14 shots from 3-point range.
"I'm happy to be on this side of the ball," Rose said. "A hell of a performance. If anything, just learn from it and be mindful of it and just try to take it all in. It was a hell of a performance, man, and you see why he's at where he's at."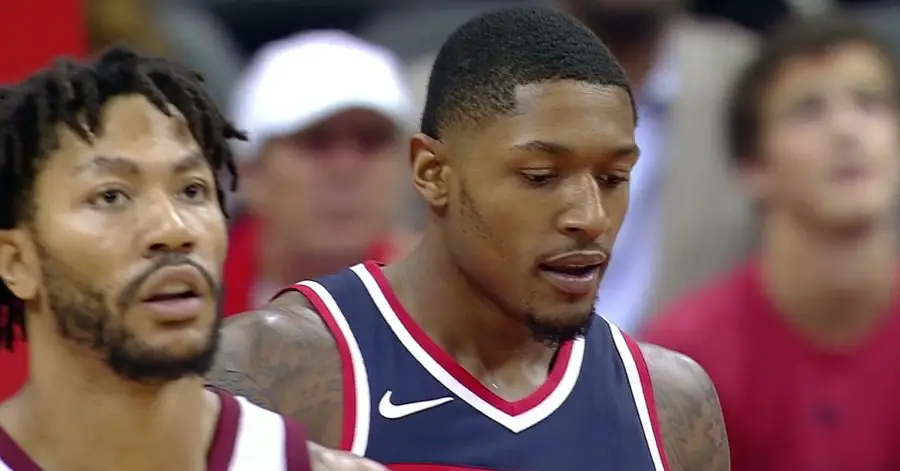 Bradley Beal scored 36 points for the Wizards on 12 of 19 shooting, while Kelly Oubre Jr. made five 3-pointers on his way to scoring 21 points off the bench with seven rebounds in the defeat.
Otto Porter Jr. and Marcin Gortat each scored 13 points and John Wall added 13 points, 15 assists and six rebounds for Washington (4-4), who has now lost two straight and four in the last five overall.
Cleveland led 74-66 at halftime and shot 66 percent during that duration, the most points the Wizards have given up in any half this season.