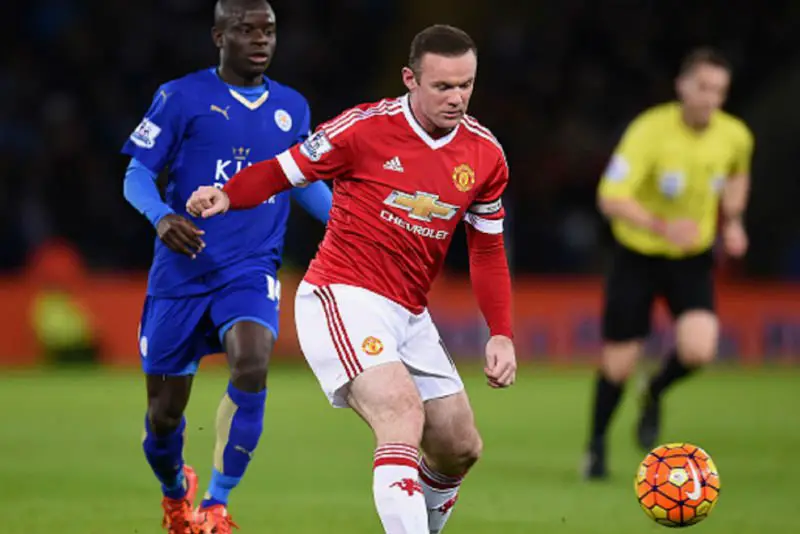 Manchester United 2016-17 Premier League Fixtures
MANCHESTER, Sporting Alert – Following the recent English Premier League schedule released for the 2016/17 season, here is the complete list of Manchester United games.
The Red Devils, under new manager Jose Mourinho, will open their season against Bournemouth on the road on August 13, while the final league game of the season on May 21 will be against Crystal Palace at Old Trafford.
Mourinho's first big assignment will come against Manchester City in the Manchester derby at Old Trafford on September 10, where he will renew his rivalry with old foe Pep Guardiola.
On September 24 Manchester United will play host to defending champion Leicester City and if last year's battles are anything to go by, then this matchup could be another very tasty encounter.
Manchester United will take on fierce nemesis Liverpool on October 15, while Mourinho takes the Old Trafford club back to his former employers, Chelsea on October 22.
This is expected to be great back-to-back fixtures for English Premier League and football fans all over the world.
On November 19, the Red Devils will play host to Arsenal, another fixture that could produce something exciting, with Mourinho and Arsene Wenger well set to butt heads again.
Back-to-back home games will close out the 2016 year for the title challengers against Sunderland and Middlesbrough on Dec. 26 and 31.
The Red Devils' first game in 2017 comes on January 2 at West Ham United, and Mourinho will be hoping his side will be in a good position to push on in the second half of the season.
Manchester United will play 10 home games before the turn of the year, while the first home match in 2017 will be at home against Liverpool on January 14.
Five of the last nine games of the season will also be at Old Trafford, but Mourinho has to battle with Arsenal and Tottenham on the road in two of his final three league games in May.
Manchester United will play four back-to-back home games this season.
August 13 3pm Bournemouth (A)
August 20 3pm Southampton (H)
August 27 3pm Hull City (A)
September 10 3pm Manchester City (H)
September 17 3pm Watford (A)
September 24 3pm Leicester City (H)
October 1 3pm Stoke City (H)
October 15 3pm Liverpool (A)
October 22 3pm Chelsea (A)
October 29 3pm Burnley (H)
November 5 3pm Swansea City (A)
November 19 3pm Arsenal (H)
November 26 3pm West Ham United (H)
December 3 3pm Everton (A)
December 10 3pm Tottenham (H)
December 13 8pm Crystal Palace (A)
December 17 3pm West Brom (A)
December 26 3pm Sunderland (H)
December 31 3pm Middlesbrough (H)
January 2 3pm West Ham United (A)
January 14 3pm Liverpool (H)
January 21 3pm Stoke City (A)
February 1 8pm Hull City (H)
February 4 3pm Leicester City (A)
February 11 3pm Watford (H)
February 25 3pm Manchester City (A)
March 4 3pm Bournemouth (H)
March 11 3pm Southampton (A)
March 18 3pm Middlesbrough (A)
April 1 3pm West Brom (H)
April 4 8pm Everton (H)
April 8 3pm Sunderland (A)
April 15 3pm Chelsea (H)
April 22 3pm Burnley (A)
April 29 3pm Swansea City (H)
May 6 3pm Arsenal (A)
May 13 3pm Tottenham (A)
May 21 3pm Crystal Palace (H)