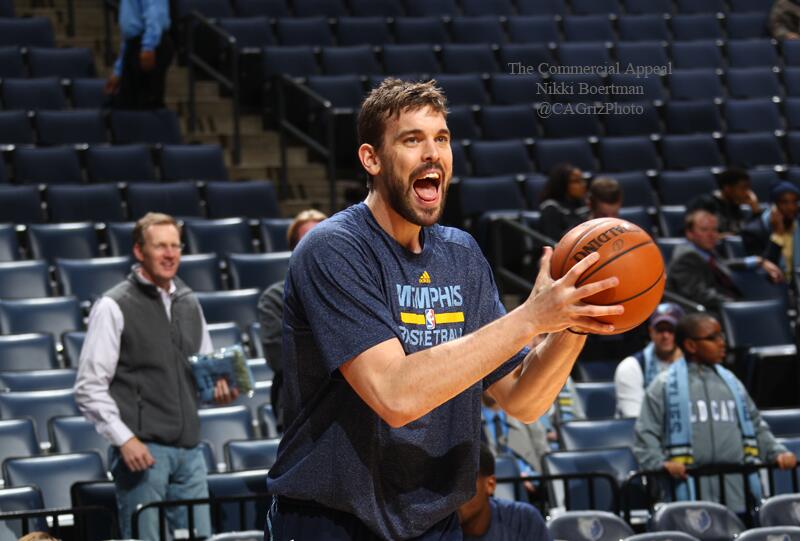 MEMPHIS (Sporting Alert) — Center Marc Gasol will start Tuesday night for the Memphis Grizzlies against the Oklahoma City Thunder at FedExForum.
Earlier coach Dave Joerger stated that Gasol, who was listed as day-to-day, could be out until late January, where he was penciled in for the 24th against the Houston Rockets.
Gasol has not played since Nov. 22 after missing missed 23 straight games with a MCL Sprain.
However, Memphis (17-19) has announced he will indeed start tonight as an intense physical battle is expected between these two sides.
Oklahoma City (28-9) beat the Grizzlies 116-100 when these teams last met on Dec. 11.
OKC Thunder: Reggie Jackson (PG) Thabo Sefolosha (SG) Kevin Durant (SF) Serge Ibaka (PF) Kendrick Perkins (C).
Grizzlies: Mike Conley (PG) Mike Miller (SG) Tayshaun Prince (SF) Zach Randolph (PF) Marc Gasol (C).