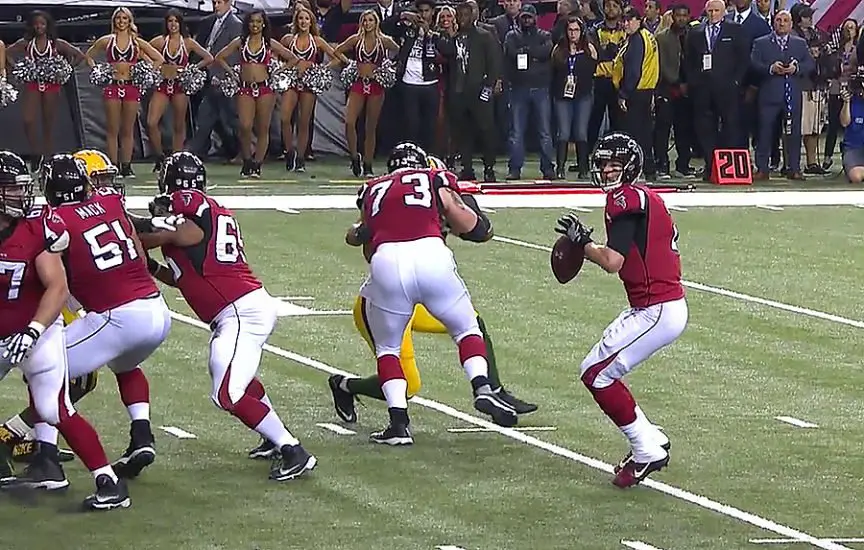 Matt Ryan, Atlanta rout Packers 44-21 for NFC title
ATLANTA – Matt Ryan and Atlanta Falcons are heading to the Super Bowl.
The Falcons are making it to their second Super Bowl appearance in franchise history and they did it in style after hammering the Green Bay Packers 44-21 in the NFC championship game.
"We played great," he said. "We did exactly what we've been doing all year and it feels really good."
Ryan completed 27-of-38 passes for 392 yards and four touchdowns and ran for another score, as the Falcons advanced to the season finale where they will aim to win their first Super Bowl.
The Falcons will face either the New England Patriots or the Pittsburgh Steelers and Ryan, who is strong candidate for the MVP award, says his team will be ready.
"We'll be ready to go for sure," the veteran quarterback said. "I'm just proud of the way that we competed and just really excited for two weeks from now."
Atlanta pounded Green Bay's defense early to take a 24-0 halftime lead before stretching out that advantage to 31-0 early in the second half.
The Packers tried to stage a second half comeback, but costly mistakes on offense, including several dropped catches and turnovers, matched with some sturdy defense from Atlanta, prevented what had already looked like an unlikely comeback.
Aaron Rodgers threw for 287 yards with three touchdowns and an interception in the defeat for the Packers, who had won eight straight heading into this game.
Julio Jones caught nine of his 12 targets for 180 yards and two touchdowns, including a 73-yard catch for a score in the third quarter.
Devonta Freeman, who combined for 88 all-purpose yards and Mohamed Sanu also caught TD passes and Tevin Coleman ran for a score to complete the scorecard.
The only other time the Falcons reached the Super Bowl was in the 1998 season when they lost 34-19 to the Denver Broncos.
The Green Bay Packers were losing in the NFC championship game for the second time in three years.