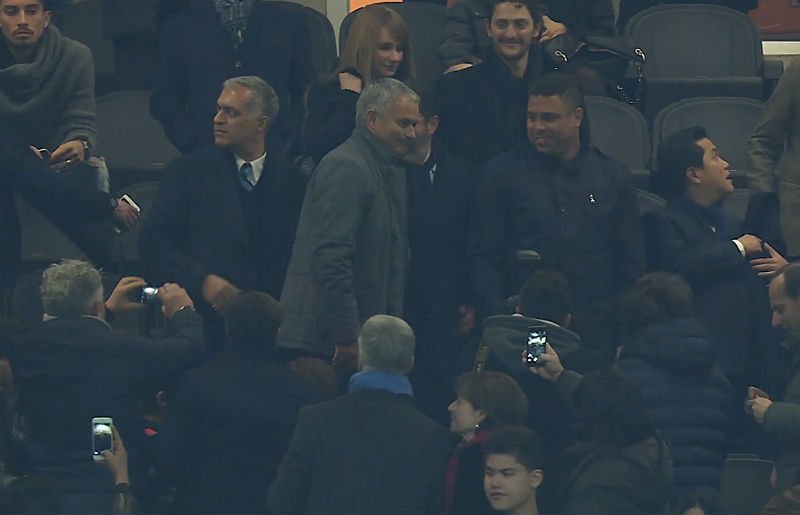 Mourinho Signs To Be Manchester United Next Manager – Sky Sports
LONDON, Sporting Alert – Jose Mourinho has signed his contract to become the new Manchester United manager, Sky Sports News is reporting on Thursday.
The club is yet to confirm the report, but according to Sky Sports, Mourinho, who will replace the departing Louis van Gaal, after the Dutchman was sacked last weekend, ironed out the final details of the proposed contract "at a central London hotel" after three days of negotiations.
Mourinho, who was simple with his dressing throughout the week, was spotted in a suit and tie earlier in the day upon leaving his home, and when he returned from meeting with United's executive vice chairman Ed Woodward, he not only had his hands filled with documents, but was also carrying a nice bottle of wine.
The former Porto, Chelsea, Inter Milan and Real Madrid manager has won 8 league title, 7 domestic cups and two champions league crowns in his career.
It is understood Manchester United will make the announcement of his signing on Friday.
Mourinho has already been scouting the players he would like to bring to Old Trafford this summer, but his first piece of business is to meet with the club's long-severing Ryan Giggs.
Giggs served as assistant manager for both David Moyes and Van Gaal, but the former winger isn't expected to feature the same role under Mourinho, who will bring in his own assistant.
The Portuguese wants to keep the Manchester United icon at the club, nevertheless, so as to keep some stability.