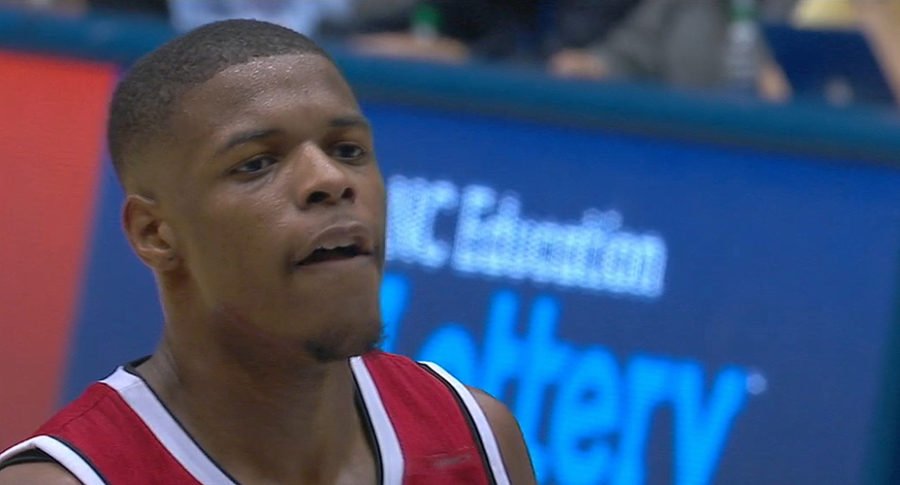 NC State Takes Down No. 17 Duke, 84-82 At Cameron
DURHAM, N.C. — Dennis Smith Jr. had a season-high 32 points and six assists and NC State beat No. 17 Duke 84-82 on Monday night. The Wolfpack were winning at Cameron Indoor Stadium for the first time since 1995.
"I'm just proud. I'm prove of these guys," NC State coach Mark Gottfried told ESPN as he called Smith over and give him a big hug.
---
Smith, who also had four rebounds and two steals, shot 10-of-18 from the floor and made four 3-pointers.
"That's what we do," Smith said, referring to the Wolfpack's fighting attitude in the second half.
Abdul-Malik Abu added 19 points on 8-of-12 shooting with nine rebounds for NC State (14-7, 3-5 ACC), which shot 50.9 percent.
Luke Kennard scored 20 points to lead Duke before fouling out, while standout freshman Jayson Tatum finished with 16 points and nine rebounds, but turned the ball over on the final possession of the game.
Grayson Allen ended with 13 points and Matt Jones scored 11 in the defeat for the Blue Devils (15-5, 3-4 ACC), who were losing three out of four overall and shot just 38 percent in the second half after going 56.7 percent before the break.
DUKE SQUANDERS LEAD
---
Duke led by as many as 12 points in the first half but NC State, which ended that period with a 6-0 run, used an 11-0 spur to take a 49-48 lead with 16:26 left in the second half.
With the game in the balance, Smith Jr. knocked down a 3-pointer to give NC State a 72-70 lead with 3:11 left but Kennard responded on the next possession with a long-range shot of his own for the Blue Devils.
NC State scored seven straight points to restore the lead and then held on for a big road win.
Acting head coach Jeff Capel decided to stick with the starting lineup that sparked the second half run in the win against Miami on Saturday, with Matt Jones, Frank Jackson, Jayson Tatum, Amile Jefferson and Marques Bolden all keeping their places.
It was the first time Kennard, who leads Duke in scoring hadn't started all season, and the first time Allen didn't start since Nov. 2015.
Check More College Basketball Coverage. Also Complete Box Scores and Stats and ESPN video highlights
Check out these reads also: