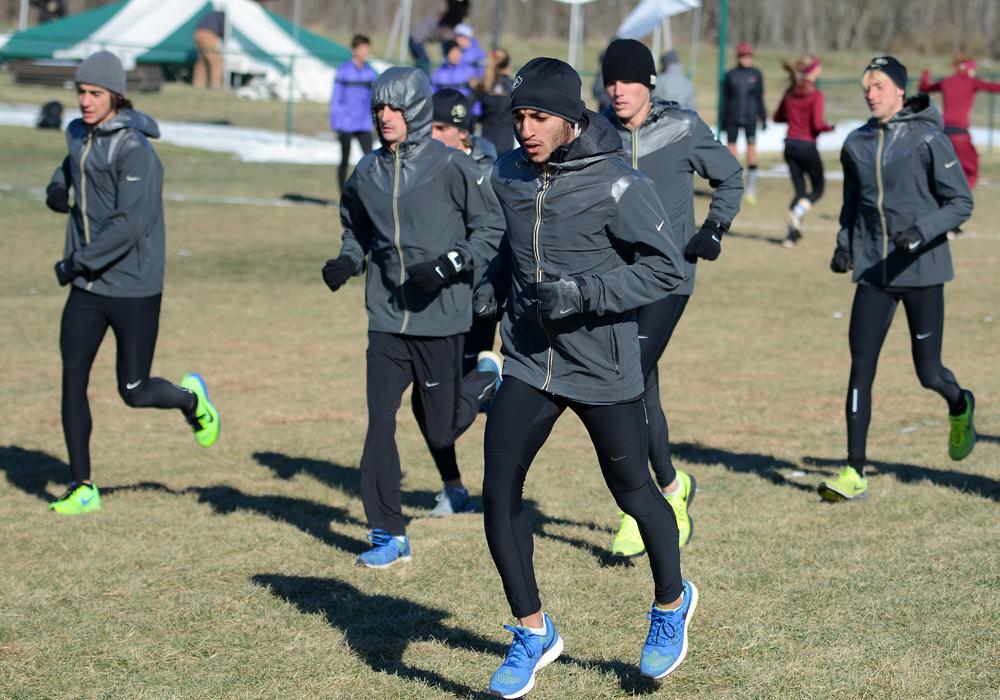 TERRE HAUTE, Ind. (Sporting Alert) — The 2014 NCAA DI Cross Country Championships is set for Saturday at LaVern Gibson, with the likes of No. 1 Colorado, No. 3 Oregon and No. 4 Oklahoma State heading the list of teams hunting the men's title. The women's title race will include teams such as Michigan State, Oregon, Georgetown and Iowa State.
The women's 6K race will get underway at 12 p.m. (ET), followed by the men's 10K race at approximately 1 p.m. (ET) and the NCAA awards presentation at 2 p.m. (ET).
Follow The Live Event

 | 

Watch Live Online Stream
Colorado heads into the weekend's championships as the male team to beat, but head coach Mark Wetmore remains cautious about being made favorites to repeat as national champions.
"I'll say I have a good team I'm excited about it," Wetmore said ahead of the event. "It's not an unbeatable team.
"They recognize it's a new team, new opponents and a new day. I don't think they feel extra pressure for that [repeating as team champions].
"I guess it does give me some level of confidence, more so than if they were seven freshmen.
"They have been pretty solid all season long. If they perform as they have so far in four races, I think they'll do very well."
Oregon sophomore Edward Cheserek, who became only the fifth freshman to win the men's individual title last year, will be hoping to secure back-to-back crowns and with redshirt senior Eric Jenkins running well this season for the Ducks, the pair will be gunning to lead their team to an upset win against the Buffaloes.
Another men's team to watch is Oklahoma State, who will be led by Kirubel Erassa.
The Cowboys are not expected to win the team title, but head coach Dave Smith is hoping his men can produce something special.
The veteran coach also wants his team to forget the rankings and just race hard.
"My hope and my expectation is that we run our best race of the season on Saturday," Smith said. "I want us to compete hard, I want us to run smart and I want us to run tough.
"I think the guys' attitude shows that they're running to win. They don't want to play for second or third or play it safe, and I even presented that to them.
"I told them we could play it safe and try and protect a trophy with a top-ten finish, or we could kind of swing for the fences and go for the win. They want to go for it, and that's what you want in a team."
SPARTANS HUNT WOMEN'S CROWN
On the women's side, No. 1 Michigan State, led by Leah O'Connor, go in search of the program's first-ever NCAA cross country championship and there are many who are backing them to go all the way.
The Spartans have enjoyed a very productive 2014 season and after taking over as the country's No. 1 women's program in the USTFCCCA National Coaches' Poll in late October, they will be hoping to complete the job by winning in Terre Haute.
But No. 2 Georgetown, No. 3 Oregon, a very dangerous Iowa State, who is ranked No. 4 in the nation and No. 5 Arkansas are all teams capable of winning this women's title.