NFL Scores, Results, Box Scores and Highlights: Week 3
MIAMI, FL, Sporting Alert — NFL scores, results, video highlights and box scores from Sunday's Week 3 schedule of games (24).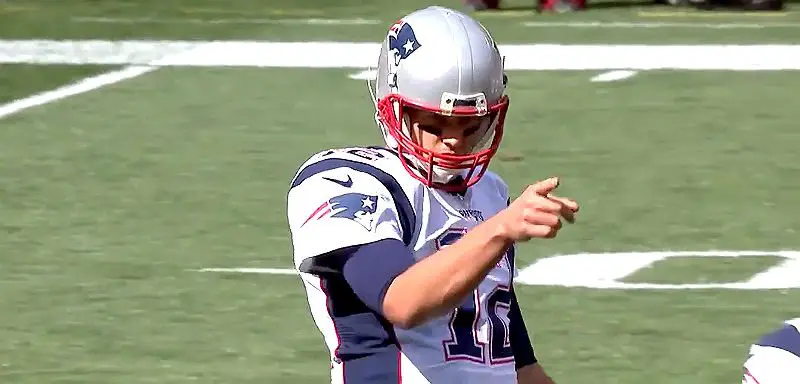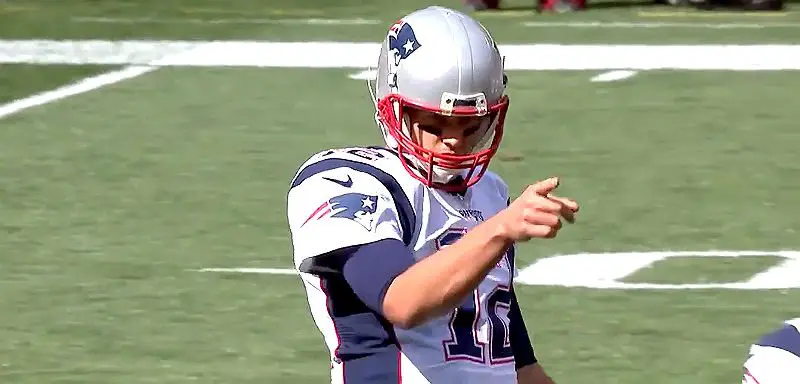 MIAMI, FL, Sporting Alert — NFL scores, results and box scores from Sunday's Week 3 schedule of games.
The Atlanta Falcons and Kansas City Chiefs stayed undefeated this season after improving to 3-0, while Tom Brady and Aaron Rodgers both delivered big time for their respective clubs.
Matt Ryan threw two touchdown passes, including the 40-yarder to Taylor Gabriel for the go-ahead score in the fourth quarter and the Atlanta Falcons beat the Detroit Lions 30-26.
Ryan finished 24 of 35 for 294 yards in the win.
Devonta Freeman ran 21 times for 106 yards, while Julio Jones took seven of his 12 targets for 91 yards for the Falcons, who left Ford Field with a key NFC win despite a few blemishes.
Matthew Stafford was 25 of 45 for 264 yards and a touchdown for the Detroit Lions, who literally fell just short in the end.
Stafford and the Lions saw their chance of a third successive victory snapped by video replay, as the quarterback's short pass to Golden Tate in the final seconds was ruled to be just short of the goal line and was overturned by the officials.
In Carson, Calif, Alex Smith threw two touchdown passes in the first quarter and finished 16 of 21 for 155 yards and the Kansas City Chiefs sealed a 24-10 victory over the Los Angeles Chargers.
Rookie Kareem Hunt tallied 172 yards rushing and scored on a 69-yard run, while Terrance Mitchell grabbed a season-high nine tackles and had two interceptions for the Chiefs (3-0), who had three first-half interceptions and held the Chargers scoreless in the second half.
Tyreek Hill and Albert Wilson both had scoring catches for Kansas City, which is 3-0 to start a season for the time since 2013 when it opened up 9-0.
Travis Benjamin caught five passes for 105 yards in the defeat for Los Angeles, while Melvin Gordon ran for 79 yards and a touchdown.
However, quarterback Philip Rivers was 20 of 40 for 237 yards and threw three interceptions for the Chargers, who fell to 0-3 this season.
Elsewhere, Tom Brady threw five touchdown passes, including a 25-yarder to Brandin Cooks to secure a 36-33 victory for the New England Patriots over the Houston Texans.
With his team trailing by five late in the fourth quarter, Brady delivered again after he connected with Cooks for a touchdown pass with 23 seconds left to seal the contest.
Brady, who went 25 of 35 for 378 yards, had also found Cooks from 42 yards in the third quarter for New England to take a 28-20 lead.
The veteran quarterback also threw scoring passes to Chris Hogan (twice) and Rob Gronkowski.
Rookie quarterback Deshaun Watson went 22 of 33 for 301 yards with two touchdowns and two interceptions.
At Lambeau Field in Green Bay, Aaron Rodgers inspired his team to force overtime play and then Mason Crosby kicked a 27-yard field goal with 6:26 left in extra time and the Packers rallied to beat the Cincinnati Bengals 27-24.
Green Bay trailed 21-7 at halftime after some sloppy plays, but returned after the break to outscore the Bengals 17-3 in the second half to push the contest into overtime.
Rodgers finished 28 of 42 for 313 yards with three touchdowns and an interception, while Geronimo Allison took six catches for 122 yards for the Packers (2-1).
Andy Dalton was 21 of 27 for 212 yards with two TDs and A.J. Green grab 10 passes for 111 yards and a touchdown for Cincinnati (1-3) in the defeat.
NFL SCORES AND RESULTS: WEEK 3
CHIEFS 24, CHARGERS 10
PATRIOTS 36, TEXANS 33
PACKERS 27, BENGALS 24
REDSKINS 27, RAIDERS 10
TITANS 33, SEAHAWKS 27
SAINTS 34, PANTHERS 13
FALCONS 30, LIONS 26
BILLS 26, BRONCOS 16
JAGUARS 44, RAVENS 7
COLTS 31, BROWNS 28
EAGLES 27, GIANTS 24
BEARS 23, STEELERS 17, OT
JETS 20, DOLPHINS 6
VIKINGS 34, BUCCANEERS 17