Recap & Highlights: Northwestern Upsets No. 4 Michigan State 79-65
REPORT AND HIGHLIGHTS – Northwestern upsets No. 4 Michigan State 79-65 in the Big Ten opener for each school on Sunday. Michigan State played poorly and was punished.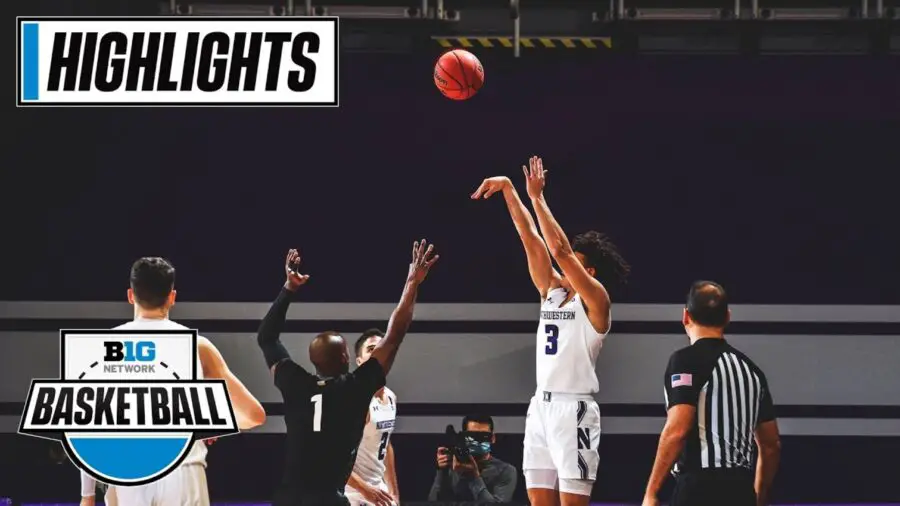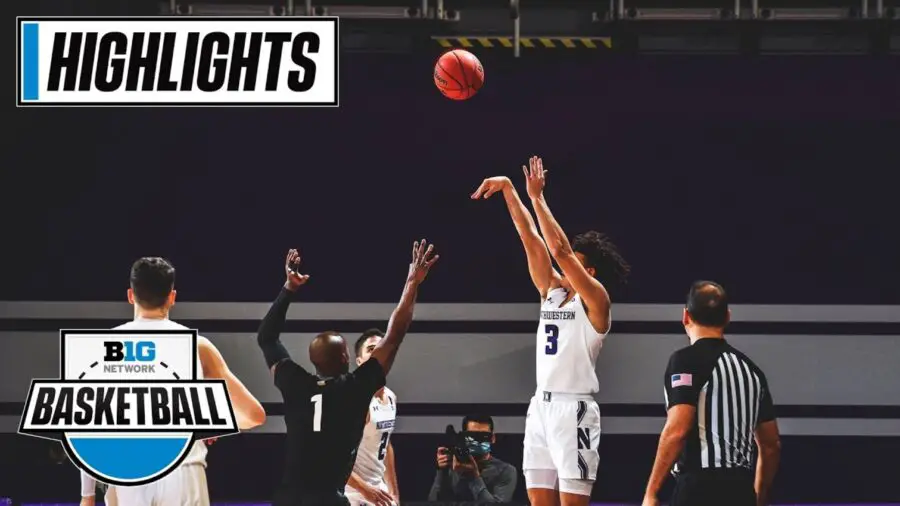 EVANSTON, Ill. — Trailing by two early baskets in the opening play of the game, Northwestern grabbed the lead and never looked back in a 79-65 upset of No. 4 Michigan State in a Big Ten opener for both teams on Sunday. Box Score
Northwestern Takes Control Early
Successive layups by Aaron Henry and Thomas Kithier gave Michigan State it's only lead of the game at 4-0, before Pete Nance scored four straight to tie the score and sent Northwestern on its way.
The Wildcats (4-1, 1-0 Big Ten) went on to build a steady lead that increased to as many as 13 points in the first half and 43-30 halftime lead.
Northwestern led by as many as 21 points with 11:57 left in the second half.
"I just thought every time they tried to make a push I thought our guys just made some great plays," coach Chris Collins said.
Boo Buie scored a career-high 30 points with five 3-pointers on 9 of 15 shooting to pilot Northwestern to its most highlighted victory since its first NCAA Tournament appearance in 2017.
"Every time I step on the court I just try to take what the game is giving me, whether that may be scoring, finding my teammates, leading or all of the above," Buie said.
Nance added a double-double with 15 points – including 11 in the first half – and 12 rebounds to go with four assists, while freshman Ty Berry had 12 points and made three 3-pointers for the Wildcats, who made 10 of their 21 3-pointers and shot 52.9% overall from the field.
"We're trying to change the narrative on what everybody thinks about us, that we can't finish, all this stuff," Nance said. "We're just a really tight-knit group and we just love playing together and being out there with each other."
Rusty Northwestern Never Came to Play
Aaron Henry scored 11 points for Michigan State (6-1), which won six straight games entering Sunday's conference opener.
Malik Hall finished with 10 points and nine boards and Gabe Brown scored 10 with five rebounds for the Spartans, who shot just 38.8% on 26 for 67 from the field. They were 8 for 31 for 25.8% from 3-pointers.
"One of the more inept performances of my 26 years," coach Tom Izzo said. "It's kind of a harsh statement. I'm blaming myself. I'm the one that has to have my team ready."
Junior forward Joey Hauser, one of the top contributors for Michigan State left Sunday's game late in the first half with a left knee injury but returned in the second half.
Hauser, who averages 12.1 points and 8.9 rebounds per game, finished with just five points on 2 of 7 shooting in 21 minutes.
Rocket Watts, who is also averaging double figures in scoring this season for Michigan State, was held to five points on 2 of 11 shooting.
The Spartans looked out of sync in their first game in a week.
"We just didn't come to play," Michigan State guard Joshua Langford, who scored nine points before fouling out of the game said.
"We messed up a lot of coverages defensively. We just (weren't) there as a unit overall."
Sunday victory saw Northwestern winning its third game in a row, which snapped a 12-game skid in the series against Michigan State.
UP NEXT
Michigan State will next play host to No. 12 Wisconsin on Christmas Day.
Northwestern returns to action when it visits Indiana on Wednesday night, aiming to build on this momentum.
More College Basketball News And Highlights
NORTHWESTERN (4-1), 79 MICHIGAN ST. (6-1) 65
MICHIGAN ST. (6-1)
Hauser 2-7 0-0 5, Henry 5-10 1-1 11, Kithier 1-2 0-0 2, Langford 4-8 0-0 9, Watts 2-11 0-0 5, Brown 4-5 1-1 10, Loyer 2-8 0-0 6, Hall 4-7 1-4 10, Marble 1-2 1-2 3, Bingham 0-1 0-0 0, Hoggard 1-4 0-0 3, Hoiberg 0-2 1-2 1, Sissoko 0-0 0-0 0. Totals 26-67 5-10 65.
NORTHWESTERN (4-1)
Beran 1-4 2-2 5, Kopp 1/3 3-3 5, Nance 6-8 2-2 15, Audige 2-8 0-0 4, Buie 9-15 7-8 30, Berry 4-5 1/3 12, Greer 1/3 0-0 2, Gaines 2-2 0-0 4, Young 1/3 0-0 2. Totals 27-51 15-18 79.
Halftime–Northwestern 43-30.
3-Point Goals–Michigan St. 8-31 (Loyer 2-7, Brown 1-2, Hall 1-2, Hoggard 1-3, Langford 1-3, Hauser 1-5, Watts 1-5, Henry 0-2, Hoiberg 0-2), Northwestern 10-21 (Buie 5-6, Berry 3-4, Nance 1-2, Beran 1-4, Greer 0-1, Kopp 0-1, Audige 0-3). Fouled Out–Langford. Rebounds–Michigan St. 33 (Hall 9), Northwestern 30 (Nance 12). Assists–Michigan St. 19 (Henry, Watts, Hall 3), Northwestern 16 (Nance, Buie 4). Total Fouls–Michigan St. 16, Northwestern 14.