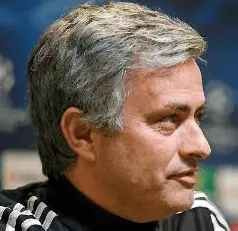 LONDON (Sporting Alert) — Monaco are lining up a bid to bring Jose Mourinho to coach the Ligue 1 side, reports in France are claiming.
The newly promoted French side has been busy this summer gathering up a list of some of the world's most highly-rated and targeted players in an attempt to dominate the Ligue 1 and also win a place in the Champions League in the 2014/15 season.
The owners of the club have made it no secret that they intend to bring in the best players to help their cause and it now believed that Mourinho, who will leave Spanish side Real Madrid at the end of the season is also on their list.
Monaco believes that Mourinho, who at the moment is the overwhelming favourite to take over at Chelsea, has the man management skills and technical abilities to manage any squad and back his past record to help the club in succeeding even beyond its expectations.
But with the Chelsea post vacant, following the departure of Rafa Benitez, the Portugal coach, who admits he has an unbelievable love for the English Premier League and the Blues, is almost certain to return for a second stint.
Nevertheless, Monaco will continue to spend and wait to see if they can lure Mourinho into joining their project.
Another high-profiled manager on the watch list is former Manchester City boss Roberto Mancini.