MIAMI, FL, Sporting Alert – Following the capture of three players already this summer, Sky Sports takes a look at a few possible Manchester United formations for next season.
The Red Devils signed midfielder Bastian Schweinsteiger, right-back Matteo Darmian and Dutch winger Memphis Depay so far this summer and the three new players are expected to feature.
Taking a glance at the current squad, Sky Sports writer Jack Wilkinson outlined three potential formations manager Louis van Gaal could use to get the best of the group.
3-5-2 Formation?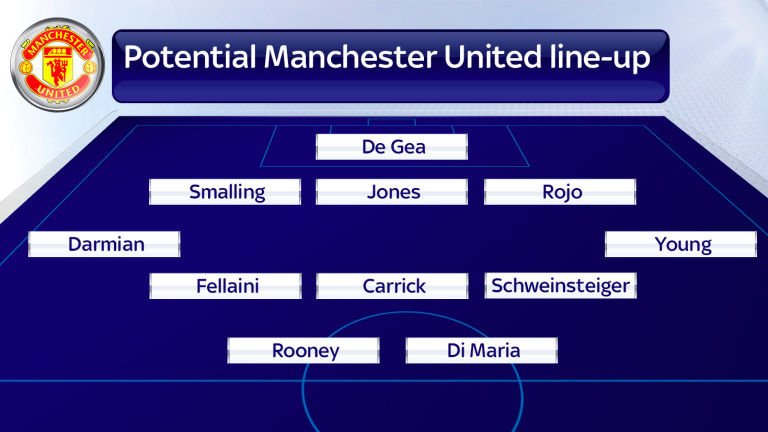 Wilkinson writes that van Gaal will use a 4-1-4-1, 4-3-3 or his familiar 3-5-2 formation.
In looking at the last of the three possible configuration on this list, one would think the Dutchman would be more reluctant to go with this one, given that it didn't work out for him last season.
Van Gaal had success using the 3-5-2 formation during pre-season last year, but it never truly worked out for him in the Premier League.
The former Netherlands national boss can be stubborn at times and could still insist on using the tactic, so Wilkinson takes a look at the possibilities.
Should United decide to go with wing-backs, then the Old Trafford outfits could play Schweinsteiger alongside Michael Carrick and Marouane Fellaini in the midfield, with Darmian and Ashley Young the potential starters on the wings.
4-1-4-1 Formation?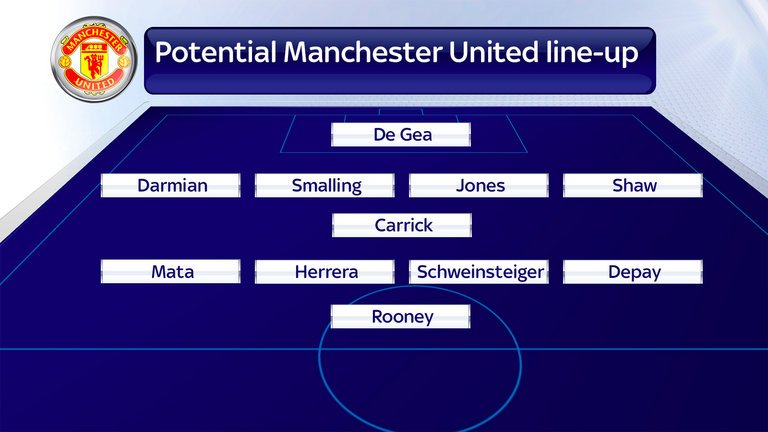 With no real world-class centre-half on the roster at the moment, the likes of Chris Smalling, Phil Jones and Marcos Rojo could start in a three-man centre-back position.
There is no more Robin van Persie or Radamel Falcao to call on and it is being reported that Javier Hernandez representatives are in talks with MLS side Orlando about a move this summer, so it could mean Wayne Rooney would have Angel Di Maria has his company in the attack.
However, this would mean a number of world-class players, including Ander Herrera and Juan Mata, who finished last season as two of the club's best player – would have be content with a place on the bench.
This opens the door for a possible five-man midfield, with a holding midfielder protecting a flat back four in a 4-1-4-1 formation.
During an impressive run of form between late February to early April, van Gaal did use this popular system, which yielded six consecutive wins during that time, including season changing victories over Tottenham, Liverpool and Manchester City.
That fun of form was vital, as it helped Man United to secure fourth place in the Premier League and sealed a Championships League qualifying slot, while scoring 15 goals, keeping three successive clean sheets and giving up just 4 during that period.
So should van Gaal decide to start with this tactic, then it could potentially open the doors for Mata and Herrera to come into the starting lineup, while it would be perfect for Depay to take a place over on the right-wing.
This, however, would mean the club and British record signing Di Maria would see time on the bench, so too would Young, with Luke Shaw the firm favourite to start at right-back.
4-3-3 Formation?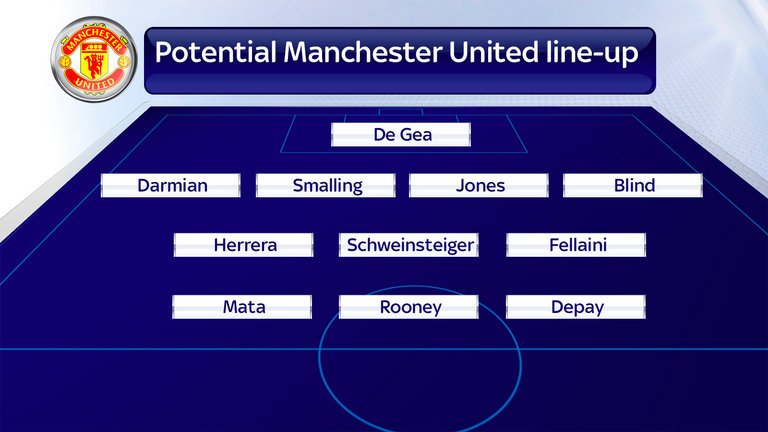 The other possible formation on the Sky Sports' writer's list is the 4-3-3 setup, which he feels would suit the likes of Depay and Schweinsteiger, but he believes Carrick would have to make way, while it opens the door for Daley Blind to come in at left-back.
Regardless of the formation van Gaal decides to use, some of his stars will have to start planning to come off the bench, which may not be a bad thing.
Another big headache for the Red Devils manager will be who can Manchester United get as a replacement for David de Gea if the Spanish international was to leave for Real Madrid, who seems very confident that they will get their man after letting former No.1 and the long serving Iker Casillas leave for Porto.