NEW YORK — Jayson Tatum put on an impressive performance on Thursday night, leading the Boston Celtics to a 109-98 victory over the Brooklyn Nets. Tatum ended the game with 20 points, 11 rebounds, and five assists as the Celtics pulled away in the fourth quarter, securing the win.
Is Jaylen Brown injured?
It was the Nets' first game since they were dealt a huge blow, with Kevin Durant suffering a knee injury. Jaylen Brown missed the game for Boston due to an injury.
The Boston Celtics (31-12) secured their fifth consecutive win, led by Marcus Smart's 16 points and 10 assists. Malcolm Brogdon and Payton Pritchard also contributed 16 points each, and Derrick White added 15 points, as the Celtics outscored the Brooklyn Nets 20-12 in points off turnovers.
Kyrie Irving scored 24 points for the Nets, with T.J Warren chipping in 20 and Joe Harris, starting for the injured Kevin Durant, adding 18 points, five rebounds and two steals for Brooklyn (27-14).
"You want to play the best team and the way they play, they're very together defensively and offensively," Simmons said. "They have some great individuals, but when you put it together they play team basketball."
Royce O'Neale and Seth Curry scored 11 points each, and the Nets shot 45.2% from the field (38-84 FG/FGA) and 38.2% from 3P/3PA. The Celtics shot 47.7% (41-86 FG/FGA) and had 48 rebounds compared to the Nets' 31.
Boston edged the Nets 38-36 on bench points and led 60-57 at halftime.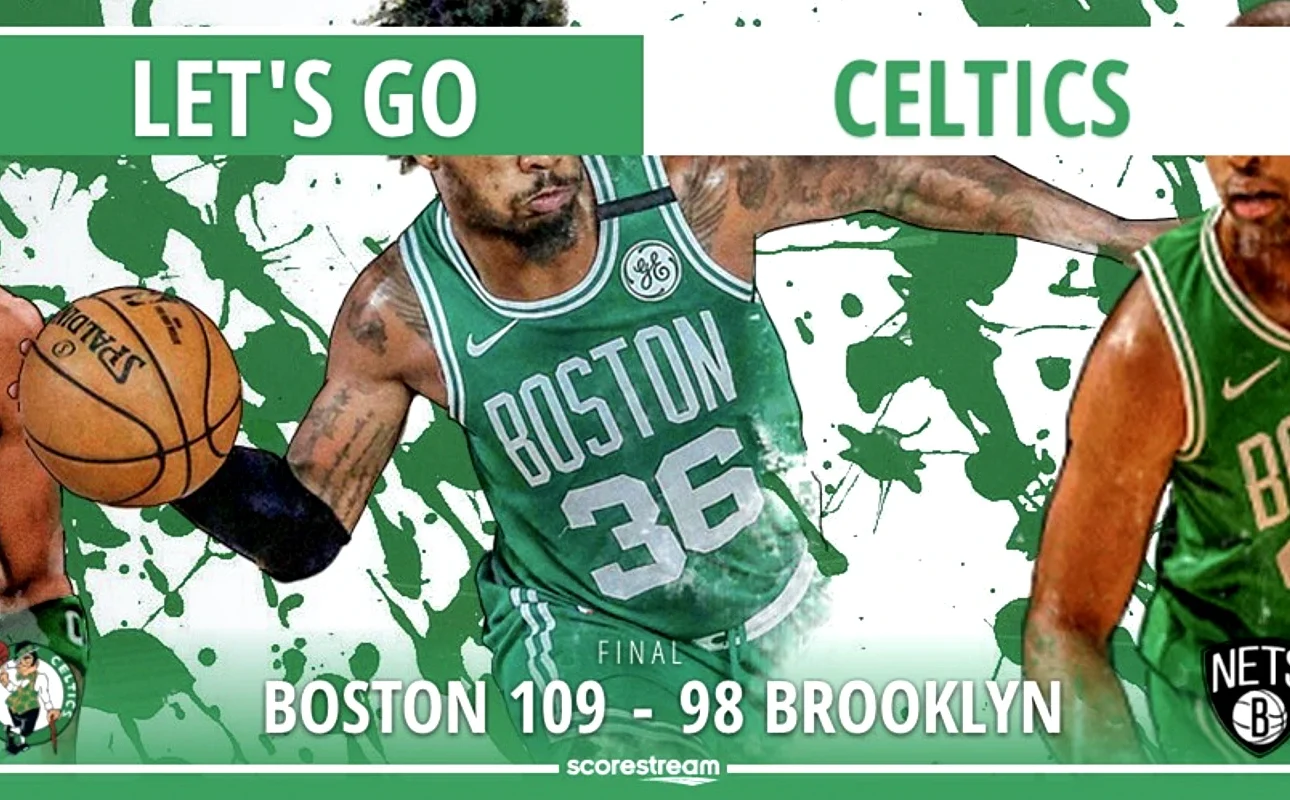 "They got us on a rhythm, they got our momentum back for us," Smart said about the Celtics' reserves.
In the paint, the Celtics had 54 points (27/42) and the Nets had 40 (20/37). Boston also had 14 second-chance points (5/9) to the Nets' 4 (1/5). The Celtics had 10 fast break points (4/8) compared to the Nets' 24 (10/11).
"The first three quarters, felt like I had some good rhythmic shots going," Irving said. "In the fourth, I just wanted to be aggressive."
The Celtics will be travelling to Charlotte on Saturday, while the Nets will host the Oklahoma City Thunder on Sunday.
Complete game stats and Box Score – Click Here