CLEVELAND, Sporting Alert – There are two games streaming live on TNT Overtime on Thursday night and you can watch both of them online.
Defending NBA champion Cleveland Cavaliers will take on the Boston Celtics at 8:00 PM ET at Quicken Loans Arena before the Los Angeles Lakers host the Dallas Mavericks at 10:30 PM.
TEAM NEWS
The Cavaliers were beaten 106-90 by the Detroit Pistons on Monday in a game LeBron James was rested. The star forward will return for Thursday's game and is expected to link back up with Kyrie Irving.
Irving (illness) didn't practice on Wednesday, the Cavs reported, but the star point guard is expected to play against the Boston Celtics.
James (25.5), Irving (23.6) and Kevin Love (21.7) are all scoring 20-plus points per game this season, with LeBron also dishing out 8.6 assists and pulling down 7.9 rebounds and Love grabbing 10.8 boards per contest.
Before the Boxing Day hiccup, Cleveland (23-7) won five straight, including knocking off Golden State in a thriller on Christmas Day.
"We've played these guys. We know how good they are. They're the class of the East," Boston Brad Stevens said at the team's shootaround ahead of the game.
"Regardless of how we play tonight and regardless of the result, these guys are still the champions last year. And they are still well ahead of all of us.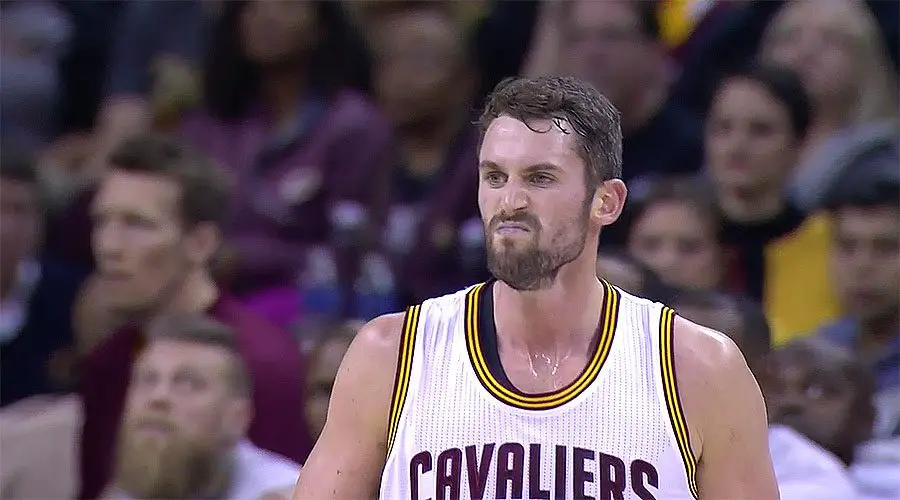 "We're chasing them. We've gotta play better over the course of a long, long stretch to start talking about measuring anything against this level, in my opinion."
The Celtics (19-13) have won two in a row and six in the last seven games.
Last time out, Avery Bradley scored 23 points and Isaiah Thomas added 21 points and seven assists in Boston's 113-103 win over the Memphis Grizzlies on Tuesday night.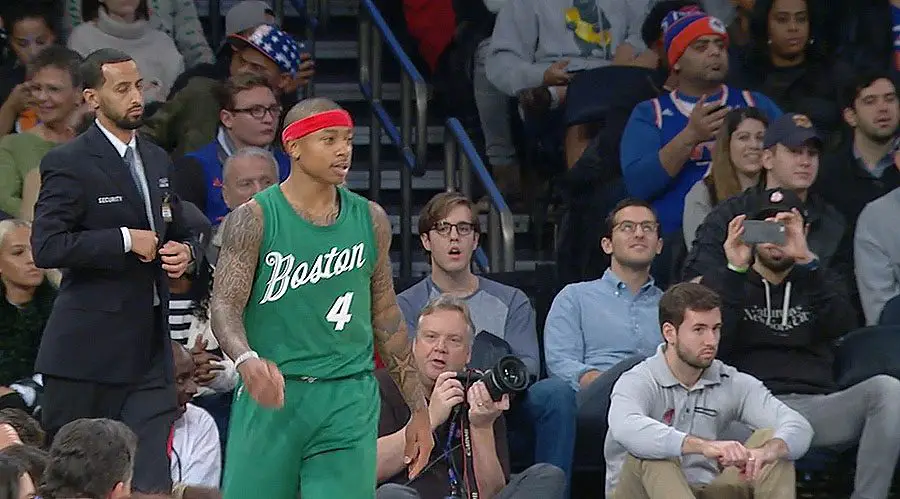 When the Celtics and the Cavaliers met on Nov. 3, James and Cleveland picked up a 128-122 victory at home.
ALSO ON TNT OVERTIME
The LA Lakers (12-23) will look to improve to .500 at home this season when they take their 7-8 record at STAPLES Center into the clash against fellow Western Conference strugglers Dallas (9-23).
Luke Walton's men will also be hoping to improve their dismal run in the month of December where they have won just twice and are 2-13 in the month.
After beating the LA Clippers on Christmas Day, Los Angeles fell to 102-100 to the Utah Jazz on Tuesday night.
The Lakers have dropped five of the last six games.
The Mavericks, in the meantime, have dropped their back-to-back games, including the 123-107 defeat to the Houston Rockets on Tuesday night.
Another notable contest on Thursday night is the battle between the Oklahoma Thunder at the Memphis Grizzlies where Russell Westbrook will hunt his 16th triple-double of the season.
Westbrook is averaging 31.7 points, 10.9 assists and 10.6 rebounds per game this season.
NBA and TNT Overtime Schedule
Thursday, December 29
Miami Heat at Charlotte Hornets
Oklahoma City Thunder at Memphis Grizzlies
Boston Celtics at Cleveland Cavaliers 8:00 PM TNT, TNT Overtime, Watch TNT
Philadelphia 76ers at Utah Jazz 9:00 PM
Toronto Raptors at Phoenix Suns 9:00 PM
Dallas Mavericks at Los Angeles Lakers 10:30 PM TNT, TNT Overtime, Watch TNT