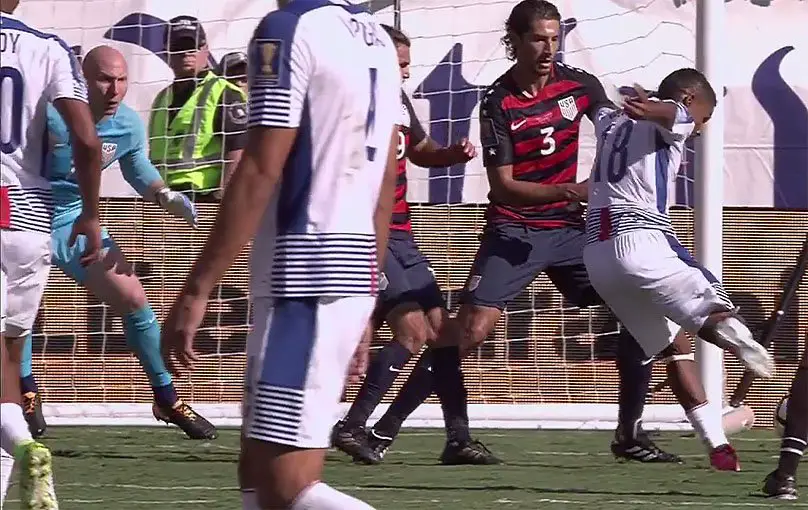 USA and Panama Finish 1-1 In Gold Cup 2017 Group B Opener
NASHVILLE, Tenn., Sporting Alert — The United States and Panama played to a 1-1 draw in the Gold Cup 2017 Group B opening game for both teams on Saturday.
Both teams were hoping to secure three points to start the tournament and had several opportunities to get the win.
However, some very good goalkeeping, mixed with a few poor finishing, prevented the outcome of a winner.
The USA grabbed the lead at the Nissan Stadium in Nashville through Dom Dwyer in the 50th minute.
Kelyn Rowe, who had tested the Panama goalkeeper from distance early in the first half, played a low cross inside the box and Dwyer was able to turn it home with a sweeping left-footed shot that went into the bottom right corner.
However, after the goal, Panama came alive and should have equalized in the 55th, but Ismael Diaz fired over the crossbar from very close range.
Five minutes later, though, the visitors grabbed a well deserving equalizer when Miguel Camargo's controlled shot from eight yards beat Brad Guzan, who got a fingertip on the ball.
The hosts had a slight advantage over Panama on possession 51-percent to 49-percent, but the travelers had two more attempts on target (6-4).
The USA will return to action again on July 12 against Martinique, while Panama will take on Nicaragua in the other game of the doubleheader.