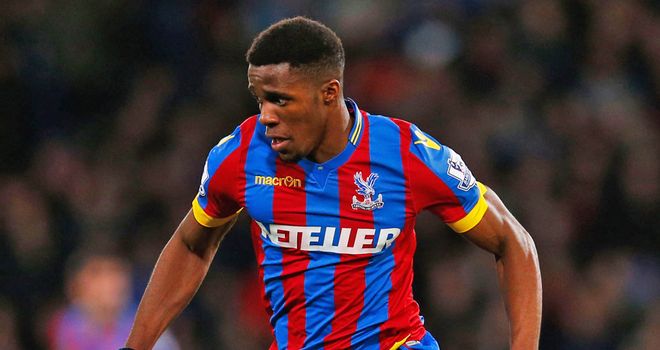 MANCHESTER (Sporting Alert) — Wilfried Zaha is being labeled as a "costly mistake" after the forward failed to impress in his big money move to Manchester United.
Zaha, who was the last signing of former manager Sir Alex Ferguson, made his loan move back to Crystal Palace permanent on deadline day of the January transfer window on Monday, after failing to make an impact at Old Trafford under both David Moyes and Louis van Gaal.
The England speedy attacker moved to Manchester United in January 2013 on a £10million transfer fee and was regarded as a player for the future.
However, after returning from his loan spell in the summer, Zaha struggled to break into the Man United setup.
He made just two Premier League appearances for the Red Devils before ending a dismal stint at the club by moving back to Crystal Palace on a permanent deal.
With his transfer move away from Old Trafford on deadline day, Zaha has become one of the English Premier League's most expensive signings per games played — at a staggering £5m per appearance.
It is understood that although Zaha, who spent the latter part of last term on loan at Cardiff city, was seen as a talented youngster, his attitude towards training and games were well short of what was expected of a Manchester United player.
The views around Old Trafford is that the move back to Crystal Palace was the right thing for him to kick-start his career again and the player admitted that he's loving his football again.
"I wasn't getting much game time at Manchester United, so took the opportunity of coming back on loan this season," he said.
"I started playing here when I was eight years of age and my family live locally. To have the opportunity to take the field in the Premier League for this club is a dream come true."
He added: "For me to be a better player I need to play more games and, having a gaffer that, I know, has great trust in me, gives me the confidence I need to help me improve my game."
Another player making a move away from Old Trafford on Monday was midfielder and long-time club servant Darren Fletcher, who joined West Bromwich on a two-and-a-half year deal.
Fletcher featured in 342 appearances for Manchester United.