Wimbledon Final: Djokovic v Federer Live Stream on ESPN3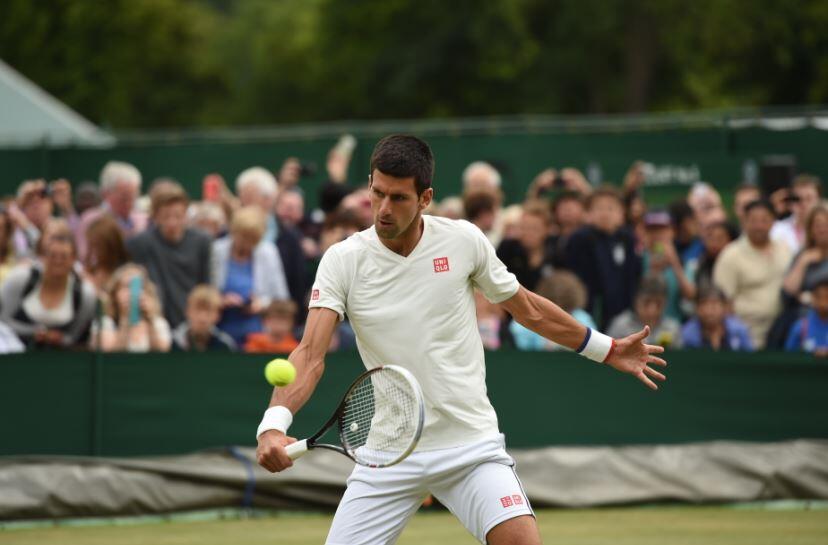 LONDON (SportingAlert) — On Sunday, 27-year-old Novak Djokovic and 32-year old Roger Federer will go head to head in the men's single final of the Wimbledon Championships at Centre Court.
TV Channels includes ESPN, TSN and BBC.
If Djokovic wins, he will land his second Wimbledon rite, after winning the crown in 2011 when he defeated Rafael Nadal. At the other end, Federer is hoping to become the first man to win eight Wimbledon titles. His last win was back in 2012 against Andy Murray.
Much is on the line for both players. Djokovic would reclaim the number one spot in the ATP ranking if he defeats Federer. If Federer takes the title, he would become the second best of all time Grand Slam winners. He has already secured the number three ATP ranking.
Their match-up marks the thirty-fifth time Novak Djokovic and Roger Federer have met. In addition, the two have faced each other twelve times in Grand Slam events, but this is just the second time they have squared off in a Grand Slam final.
Overall, Federer leads in victories, which stands at 18 wins over Djokovic's 16 in the 34 head-to-head meetings.
This season, they have met three times. Federer leads with two wins. Two years ago, in the Wimbledon semi-finals was the last time they met on grass. Roger Federer took the title in four sets.
Today's final is certain to be a thriller. Djokovic has a strong serve and return as well as a powerful second serve. Federer also has a power-packed serve and is a solid returner with a monster forehand. Plus, both players have the stamina to go the distance and beyond.
Several insiders give Roger Federer the edge, but Djokovic is a solid contender. Both men want to win, but only one will hoist the trophy at the All England Club.