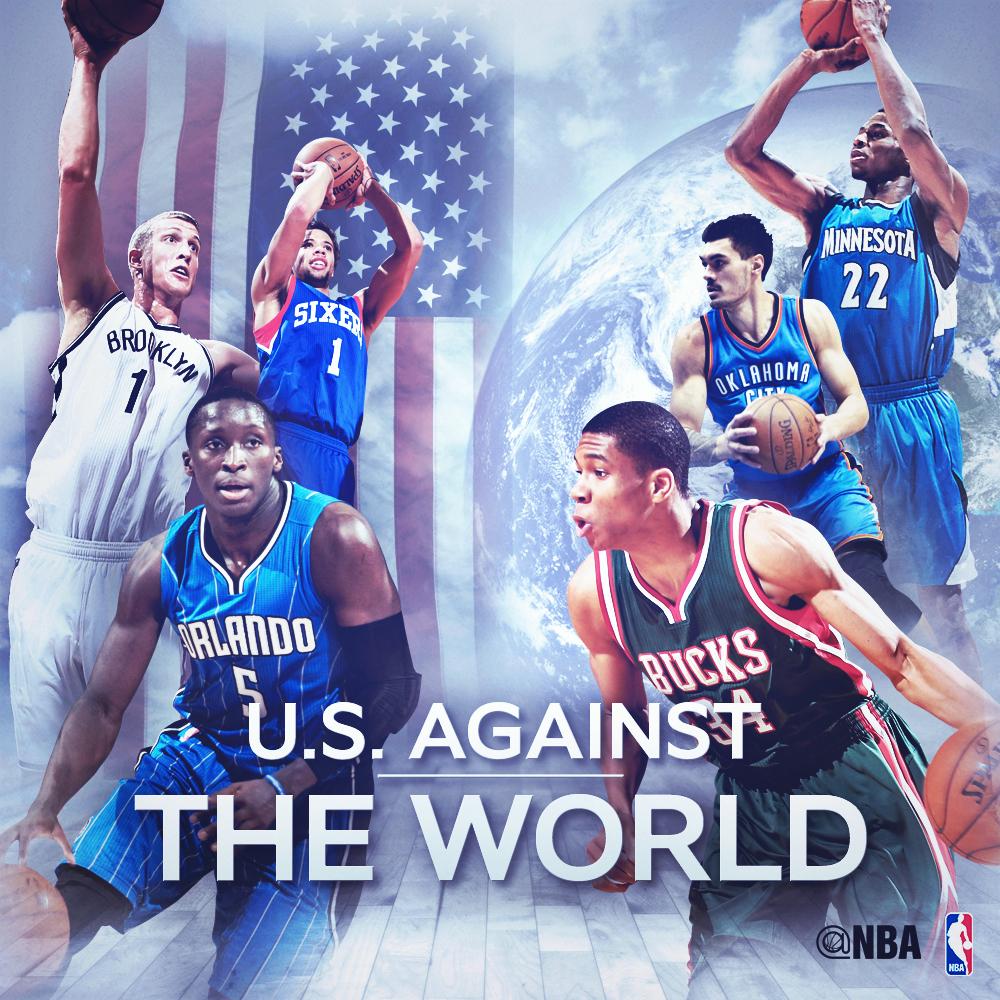 NEW YORK (Sporting Alert) — The 2015 NBA All-Star weekend kicks-off on Friday night with the Sprint NBA All-Star Celebrity Game and the BBVA Compass Rising Stars Challenge.
Highlighting the list of participants taking the court at Madison Square Garden for the Celebrity Game is a little-comedian/actor, and three-time MVP Kevin Hart. The action on Friday will broadcast live at 7 p.m. ET on ESPN, as well as on the WatchESPN App.
The organizers also announced that a host of other super stars, including America's Got Talent" host Nick Cannon, Memphis Grizzlies owner Robert Pera, as well as WNBA stars Shoni Schimmel of the Atlanta Dream and Skylar Diggins of the Tulsa Shock will join Hart in what is expected to be another night of entertainment and fun on the court. Little League Star Mo'ne Davis, Anthony Anderson and Chadwick Boseman are also on the list.
New York Knicks star forward Carmelo Anthony and a familiar face at Madison Square Garden, Spike Lee, will coach this year's game. They will be joined by ESPN's "Mike & Mike" hosts Mike Golic and Mike Greenberg, the league announced in a release.
What: Sprint Celebrity Game
When: Friday, Feb. 13 | 7 p.m. ET
Where: Madison Square Garden
TV: ESPN
Participants: Official release
Meanwhile, TNT and the TNT Overtime Network will provide live coverage of the 2015 BBVA Compass Rising Stars Challenge starting at 9 p.m. ET.
This year's All-Star weekend will see the introduction of a new format, which features USA vs. World in the Challenge.
The U.S. Team Roster includes the likes of Shabazz Muhammad of the Timberwolves, Utah's Trey Burke, Cody Zeller of the Hornets and Sixers' Nerlens Noel. Michael Carter-Williams of the 76ers was set to be main headliner, but he has been ruled out of the competition because of an injury.
Andrew Wiggins of the Minnesota Timberwolves, teammate Gorgui Dieng, Matthew Dellavedova of the Cavaliers and the Atlanta Hawks' Dennis Schroder are among the players on the World Team Roster, which will be coached by Kenny Atkinson from the Hawks' coaching staff.
Alvin Gentry, who is a member of the Steve Kerr backroom staff at the Golden State Warriors, will coach the USA Team Roster from the Barclays Center.
USA Team Roster
Trey Burke (Jazz)
Kentavious Caldwell-Pope (Pistons)
Victor Oladipo (Magic)
Elfrid Payton (Magic)
Robert Covington (76ers)
Nerlens Noel (76ers)
Zach LaVine (Timberwolves)
Shabazz Muhammad (Timberwolves)
Mason Plumlee (Nets)
Cody Zeller (Hornets)
Head Coach: Alvin Gentry (Warriors)
World Team Roster
Giannis Antetokounmpo (Bucks)
Dante Exum (Jazz)
Rudy Gobert (Jazz)
Kostas Papanikolaou (Rockets)
Dennis Schroder (Hawks)
Matthew Dellavedova (Cavaliers)
Gorgui Dieng (Timberwolves)
Andrew Wiggins (Timberwolves)
Nikola Mirotic (Bulls)
Bojan Bogdanovic (Nets)
Head Coach: Kenny Atkinson, Hawks
What: BBVA Compass Rising Stars Challenge
When: Friday, Feb. 13 | 9 p.m. ET
Where: Barclays Center
TV: TNT