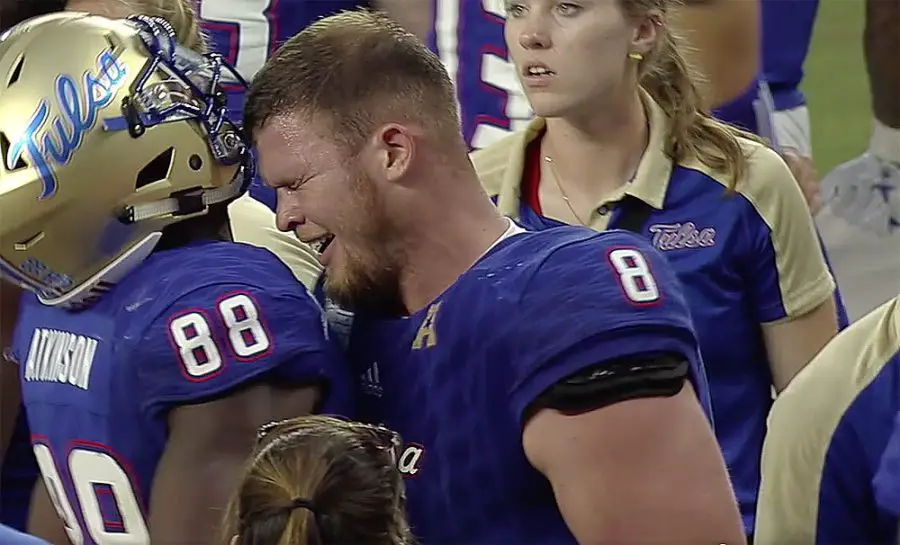 Bowl Score: Evans Passes For 5 TDs; Tulsa Wins Miami Beach Bowl
MIAMI, FL, Sporting Alert — College football bowl game results on the second day of busy fixture.
Dane Evans threw for 304 yards and five touchdowns, and Tulsa cruised past Central Michigan 55-10 in the Miami Beach Bowl on Monday.
Evans completed 28 of 38 passes without an interception and passed to Keevan Lucas for three scores for the Golden Hurricane (10-3).
Lucas ran seven times for 72 yards as well.
"I just wanted the win today and I'm glad that we got that," he said. "Three touchdowns, that's just how it happened."
Josh Atkinson took 12 catches for 131 yards with one touchdown, D'Angelo Brewer ran 17 times for 105 yards and James Flanders rushed for 100 yards and a score for Tulsa, which outscored Central Michigan 38-0 in the second and third quarters combined.
Evans finished his college career with a school-record in passing yards and 84 touchdown passes for Tulsa, which finished with 581 total yards.
"If anyone knows me, they know I don't go into a game hoping I get 300 and five touchdowns," said Evans. "I just want to win."
"We've had a really good season and this is a really good football team," Tulsa coach Philip Montgomery told reporters after the win.
"I don't know if we've gotten the respect across the country that we deserve."
Meanwhile, Cooper Rush went 24 for 49 on completed passes for 241 yards for Central Michigan (6-7) without a TD and threw three interceptions in his final game with the program.
Jahray Hayes rushed for the only touchdown for the Chippewas (6-7).
"We certainly felt like we matched up a little better than what we demonstrated today," Central Michigan coach John Bonamego said.
"We just didn't execute at a fundamental level."
STATS NOTE: "According to ESPN Stats & Info, The Tulsa Golden Hurricane became the first team in FBS history to record a 3,000-yard passer, two 1,000-yard rushers and two 1,000-yard receivers in the same season."