Edinson Cavani To Start For Manchester United Against Istanbul Basaksehir?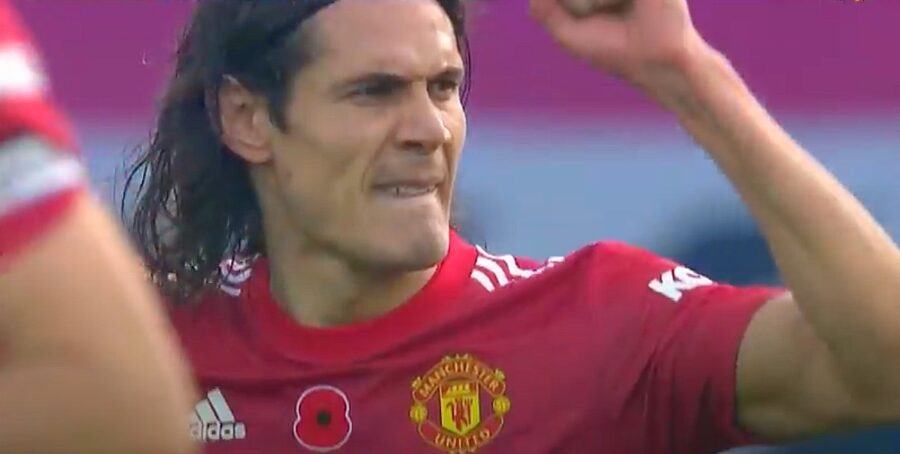 MANCHESTER - Manchester United manager Ole Gunnar Solskjaer is seriously considering starting Edinson Cavani as the central striker against Istanbul Basaksehir in a key Champions League clash at Old Trafford on Tuesday.
Cavani has been featured mostly off the bench since his recruitment in the summer transfer window, but it is understood Solskjaer is ready to bench Anthony Martial for the former Paris Saint-German forward.
Manchester United enter Tuesday's match sitting atop of Group H and favored to beat Istanbul Basaksehir. However, after a disappointing performance in their shocking 2-1 defeat in Turkey in the previous meeting, Solskjaer knows that he will need to win this game or run the risk of being sacked.
Cavani has featured in four Premier League games and scored once thus far this season, while appearing in two of the previous three Champions League games.
The fans are hoping to see the Uruguay international more and are relishing a partnership that would include Paul Pogba and Bruno Fernandes.
Meanwhile, Anthony Martial, who scored a career-best 23 in all competitions last season, is yet to score in the Premier League, although he has a double in three Champions League appearance so far.
And although Solskjaer is confident that the French forward will return to his scoring form soon, it is believed Cavani could get his chance to impress, with Red Devils boss noting that Martial could be a bit low in confidence.
"We want Anthony to keep calm," said the the Manchester United boss. "I thought with France, against Portugal, he showed his qualities as a centre-forward, [by] getting into positions. Then [Rui] Patricio made a few good saves, and that might have affected Anthony's confidence.
"For me, it's him getting the chances – that's the big thing. Because I know his conversion rate has always been good. Maybe at the moment the keepers have made a few good saves against him, but that will change quickly."
It is now left to be seen if Solskjaer will hand Cavani a rare start against Istanbul Basaksehir.
Si quieres conocer otros artículos parecidos a Edinson Cavani To Start For Manchester United Against Istanbul Basaksehir? puedes visitar la categoría Featured.