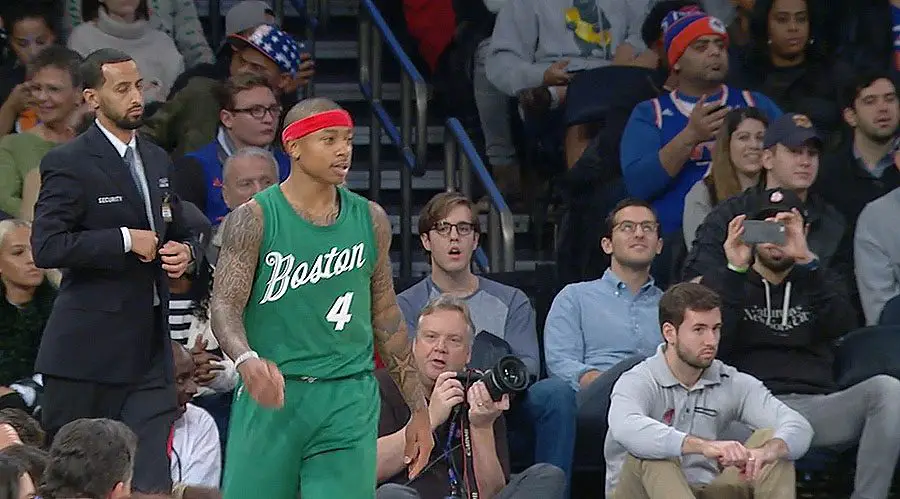 Watch Celtics v Clippers Live on ESPN3, WatchABC
BOSTON — The Los Angeles Clippers and Boston Celtics will battle in our featured NBA game on Sunday and you can watch live streaming coverage on ESPN3.com and WatchESPN. LIVE television coverage is on ABC, starting at 2:00 p.m. ET, with WatchABC also providing live online and App streaming. ESPN and NBA.com will provide livescores and highlights from the action.
Clippers Struggling, Celtics In Good Form
The Clippers (31-19) have lost five of the last seven games overall and are coming off a 133-120 defeat against the Golden State Warriors.
Boston (32-18) has won six straight and will be aiming to extend that run on Sunday.
Isaiah Thomas, who is averaging 41.0 points per game through two games in February, is putting out 29.9 points and 6.3 assists overall this season to lead the Celtics, who are 18-8 at home this term.
Meanwhile, Blake Griffin, back in the lineup after surgery, is averaging 23.0 points and 7.8 rebounds per game since his return and shooting 55.2 percent during that period.
Griffin is averaging 21.4 points and 8.7 rebounds overall this season for Clippers, who are 14-11 on the road.
PAUL PIERCE BOSTON FINAL RETURN
Sunday's game will see veteran forward Paul Pierce making his final appearance at TD Garden and the forward is bracing for an emotional finale at the venue.
Pierce also admitted that he was not sure how he will react during the game this weekend.
"There's no preparation for something like this," the 18-year pro said. "I can't even picture it and how it's going to be.
"I can't even imagine how it's going to be. I know it's going to be emotional. I don't know what kind of emotion is going to come out, whether it's a smile or a tear or what.
"It's something that you just can't prepare for."
He added: "My whole career basically in one building, 15 years, then to be able to come back here for one more time.
You know, I always wished that I'd end my career playing as a Boston Celtic, but things sometimes they don't turn out how you want them. But I'm happy with what I've been able to leave behind as a Boston Celtic.
"I'm happy that I know I gave my all to this city, not only on the court but off the court. … A lot of people look at me as one of their own in the city of Boston. It's almost like I grew up here."
Complete NBA Schedule on Sunday (Feb. 5)
12:00 PM Toronto at Brooklyn
LA Clippers at Boston 2:00 PM ABC, WatchABC, ESPN3, WatchESPN
Portland at Oklahoma City 3:00 PM