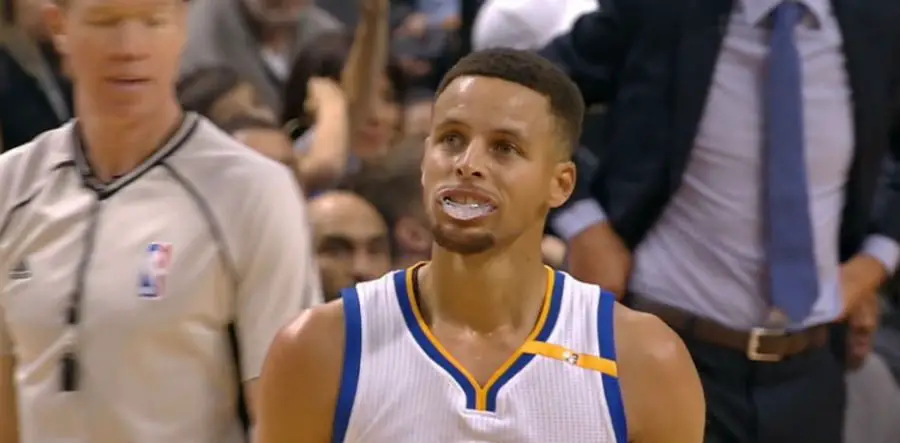 Watch Rockets v Warriors Live Stream on ESPN, WatchESPN
HOUSTON, Tex. — The Houston Rockets and the Golden State Warriors will meet in a Western Conference battle live on ESPN, starting at 8:00 pm ET on Friday. Live coverage of the game from the Toyota Center will also be on WatchESPN with ESPN3 providing live Multiview streaming action.
The Warriors (36-6) have won five straight games heading into this encounter and are coming off a 121-100 victory over the Oklahoma City Thunder on Wednesday night.
Houston (33-12) beat the visiting Milwaukee Bucks 111-92 on Wednesday night to rebound from the 109-103 defeat to the Miami Heat the night before.
According to ESPN's Basketball Powell Index, Kevin Durant, Stephen Curry and Co. have a 59 percent chance to beat the Rockets, who won the most recent meeting 132-127 in double-overtime on Dec 1.
Durant, who leads Golden State in scoring at 26.2 points per game and is shooting 54.4 percent per battle, is coming off a season-best 40-point performance against his former team.
Curry is averaging 24.6 points, Klay Thompson is scoring 21.2, while Draymond Green is averaging 10.7 points, 8.7 rebounds and 7.7 assists per game.
Meanwhile, James Harden, one of the frontrunners for the MVP award this season, leads the Rockets in scoring, rebounding and assists per game this term.
The All-Star guard is putting out 28.9 points per game, which is second only to Russell Westbrook in scoring offense, while he leads the league in assists per game with 11.6 and is also pulling down 8.3 rebounds.
Next is Eric Gordon at 17.8 points per game and he is followed by Ryan Anderson at 14.0, Trevor Ariza at 12.7, Clint Capela at 11.2 and Montrezl Harrell at 10.0.
Golden State is 16-3 on the road this season and is ranked first in the NBA in points per game at 117.8 and assists per contest with 31.4.
The Warriors are also ranked in the Top 5 in rebounds per game at 45.3.
In the meantime, the Rockets is ranked second in points per game at 114.5 and second in assist per game at 31.4. The are also in the Top 10 in rebounds per game at 44.4 for eighth in the league.