Andy Reid Returns: Kansas City Chiefs at Philadelphia Eagles Live on NFL TV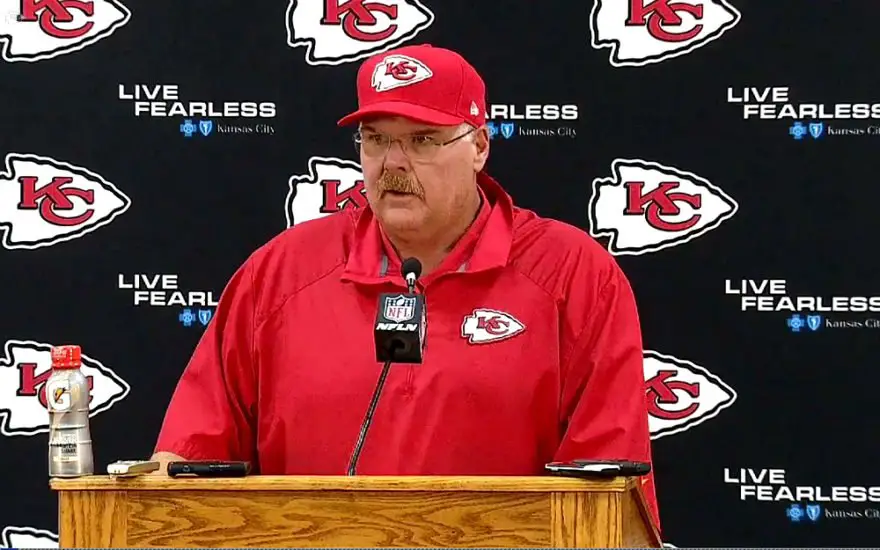 Philadelphia, Pennsylvania (Sporting Alert) -- Andy Reid will make a return to Lincoln Financial Field on Thursday when his Kansas City Chiefs take on the Philadelphia Eagles, a team he guided for 14 years before he was fired at the end of last year.
8:25 PM ET, September 19, 2013
Lincoln Financial Field, Philadelphia, PA
Live Coverage on NFL TV
Reid has gotten the Chiefs (2-0) off to an impressive start to the new NFL season and although the main headlines are about his emotional return, the veteran coach is only focusing on helping his team remain undefeated and make a 3-0 start after Thursday night's game.
"In this business you're focused in on getting your team ready to play," Reid told the Chiefs' official website at www.kcchiefs.com.
"That's where my energy is going to go. I haven't really thought about that other part at all. I don't necessarily plan on thinking about that.
"I want to make sure I concentrate on the game at hand and anything else becomes a distraction and I'm not going to let that happen."
Reid added: "This is about our football team, it's not about me, it's not a one-man show. It has nothing to do with that. That was demonstrated when we had the opportunity to play the Cowboys.
"That was a team effort. This will take a team effort when we play the Philadelphia Eagles. That's what I believe in and I know."
Kansas City comes into the game on the back of a cruising 28-2 victory over the Jacksonville Jaguars in the opening game of the season, as well as a close 17-16 victory against the Dallas Cowboys on Sunday Reid says he is expecting a difficult game Eagles, who he admits have some very good players.
"We look forward to having the opportunity to play the Philadelphia Eagles," he said. "We know they're a good football team. I know it's Thursday night, we understand that.
"It's an electric place to play and our guys are geared up. They'll have their primary practice today and I know they are looking forward to the opportunity to play a good football team."
One man who knows Reid very well is Michael Vick and the Philadelphia Eagles (1-1) quarterback is excited about facing his former coach.
At the same time though, the veteran QB has called on his teammates to remain focus on facing a very different Chiefs side which went 2-14 in 2012.
"It's just another football game," Vick said. "We have to get ready, we can't focus on the whole dynamic of the situation.
We have a football game to prepare for, and we have to do everything to ensure that we have a chance to win the football game."
"That is what is most important."
After beating the Washington Redskins 33-27 in their opener, the Eagles suffered a shocking 33-30 defeat at home against the San Diego Chargers.
"It's our third game in 11 days, but we're conditioned for it," Vick said. "We're ready for it."
Meanwhile, according to the latest Picks & Odds, the bookies are backing Chip Kelly's Eagles side at 59%-41% to take the win on Thursday night.
Kelly, in his first season as head coach with the Philadelphia Eagles has gotten the team to playing a different kind of offense and Reid has commended his opposition for the way he has changed that part of his team's game.
"It's exciting; it's an exciting offense. Chip has done a heck of a job with installing it and getting a lot done in a short period of time there," Reid said.
"The obvious is the production. The numbers there are great, so you know it carries over from the college level. You see high schools and colleges doing it now, really predominantly, throughout the country.
"It made that transition into the National Football League and it looks like he's done that very well."
The Kansas City Chiefs are 2-4 all-time against the Philadelphia Eagles and are 1-1 in games played in Philadelphia.
Si quieres conocer otros artículos parecidos a Andy Reid Returns: Kansas City Chiefs at Philadelphia Eagles Live on NFL TV puedes visitar la categoría Leads.