Guillem Balague: Cristiano Ronaldo Has Already Peaked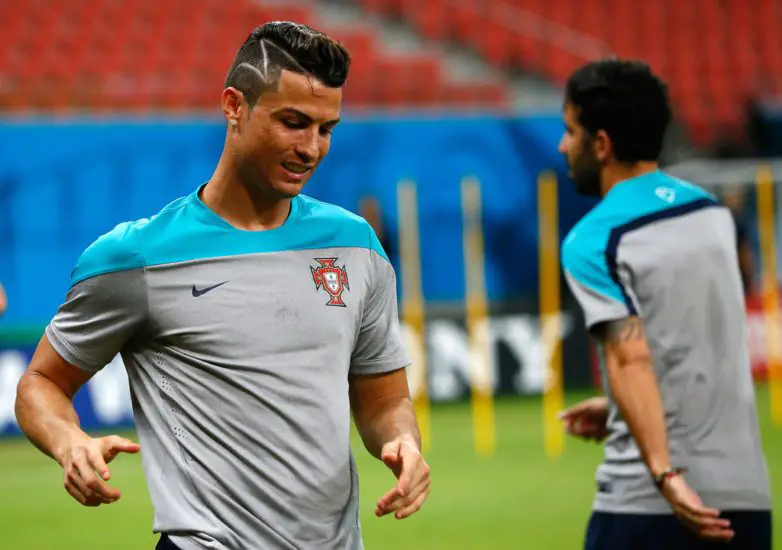 LONDON, Sporting Alert - Cristiano Ronaldo may never play at the same level he reached two-years ago, as his influence in football is diminishing.
Those were the words from Sky Sports' Spanish football expert Guillem Balague, who also believes the Real Madrid forward peaked in 2013.
The Portuguese who has been linked with a move away from the Spanish giants, by his standards, has struggled to impact the game in the way everyone is accustomed to, and although there is still time for him to re-capture his top form, Balague thinks he's already delivered his best form.
Ronaldo, despite banging in five-goals in the win over Espanyol earlier this month, has scored in one of Real Madrid's six Spanish La Liga games this season.
The former Manchester United speedy winger netted a career-best 61 goals last season, but it will take something very special for the Portugal skipper to get anywhere close to that haul this term.
"Everybody knows how hard he's worked to get where he is. I think he peaked one or two years ago," Balague said on Sky Sports.
"What we are seeing is an extraordinary striker who will continue scoring goals, especially when he is less anxious about beating Raul for the goalscoring record at Real Madrid. And he will be considered an extraordinary No 9.
"But I feel his influence on the game is diminishing, and that's why I insist with this idea that he has peaked.
"But he is still someone who will play at an extraordinary level for a long time."
Ronaldo has constantly been linked with a move back to Old Trafford and Real Madrid who clearly see Gareth Bale as the man to take over from the 30-year-old in the future, could very well cash in on him in the summer transfer window.
French champions and big spenders PSG are also linked with a move for Ronaldo and have the spending power and resources to bring their target-man to Paris.
Si quieres conocer otros artículos parecidos a Guillem Balague: Cristiano Ronaldo Has Already Peaked puedes visitar la categoría Featured.