Stream Day 2: NCAA Baseball Tournament Super Regional
Watch live Day 2 streaming of the 2017 NCAA College Baseball Tournament Super Regional on WatchESPN and ESPN the family of networks. Live stream start at 12.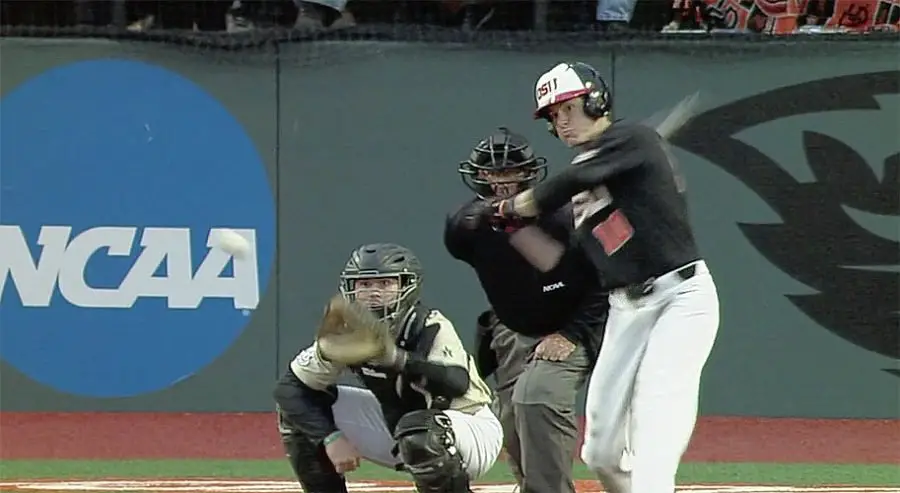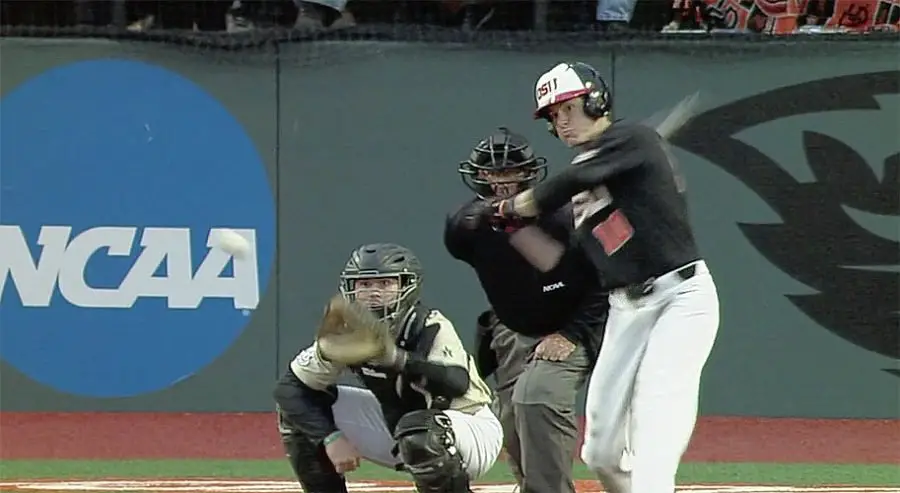 BATON ROUGE, Sporting Alert — The NCAA Baseball Tournament continues on Saturday with eight more Super Regional games, as the battle to avoid elimination and the push for College World Series places heat up.
Oregon State, Louisville, Texas A&M and Long Beach State will go in search of back-to-back wins in the best-of-three game series, while the likes of LSU, Florida State, Florida, TCU and Missouri State will all bow into action for the first time at this year's Super Regionals.
Action on the second day will get underway again at Noon ET with two games, including the elimination game between Louisville and Kentucky in the Louisville Super Regional at Jim Patterson Stadium.
The Cardinals beat the Wildcats 5-2 in their opening battle on Friday and can closeout the series and earn a spot to Omaha for the CWS next week.
Long Beach State also moved one win away from Omaha after defeating CSU Fullerton, 3-0 in the Long Beach Super Regional at Blair Field.
CSU Fullerton, which breezed through Regional play, will hope to bounce back and forced a Game 3 on Sunday.
Oregon State, the No. 1 overall seed is one win away from advancing to the College World Series, following its 8-4 win over Vanderbilt in the Corvallis Super Regional at Goss Stadium at Coleman Field.
Elsewhere on Friday, Texas A&M outlasted a very determined Davidson team 7-6 in the Game 1 of the College Station Super Regionals at Blue Bell Park.
---
The Aggies led 6-0 at the end of the fifth inning before the Wildcats responded with six straight runs to tie the scores at 6-6 in the ninth inning.
Both teams battle to find a winner until Texas A&M finally grabbed the all-important winning run when George Janca singled through the right side to score Braden Shewmake to end the game.
On Saturday, LSU will face Mississippi State at Alex Box Stadium in the Baton Rouge Super Regional, starting at 9 p.m., live on ESPN2 and WatchESPN.
In the Forth Worth Super Regional at Lupton Stadium, Missouri State travel to take on TCU at 6 p.m., with live streaming available on WatchESPN and live television action on ESPNU.
In Gainesville at Alfred A. McKethan Stadium, Wake Forest will try to win one over host Florida. This contest starts at 3 p.m., and it is live on ESPN and WatchESPN.
The other Super Regional game on the schedule on Saturday comes from Dick Howser Stadium in the Tallahassee Super Regional at Noon, where Florida State and Sam Houston State go head-to-head in Game 1 on ESPN2.
All Times ET
All Games Streaming Live on WatchESPN
Baton Rouge
Alex Box Stadium
Saturday, June 10
9 p.m., ESPN2: Mississippi State (40-25) vs. LSU (46-17)
College Station
Blue Bell Park
Friday, June 9
FINAL: Texas A&M 7, Davidson 6 (15 innings)
Saturday, June 10
6 p.m., ESPN2: Texas A&M vs. Davidson
Corvallis
Goss Stadium at Coleman Field
Friday, June 9
FINAL: Oregon State 8, Vanderbilt 4
Saturday, June 10
9 p.m., ESPN: Oregon State vs. Vanderbilt
Forth Worth
Lupton Stadium
Saturday, June 10
6 p.m., ESPNU: Missouri State (43-18) vs. TCU* (45-16)
Gainesville
Alfred A. McKethan Stadium
Saturday, June 10
3 p.m., ESPN: Wake Forest (42-18) vs. Florida (45-17)
Long Beach
Blair Field
Friday, June 9
FINAL: Long Beach State 3, Cal State Fullerton 0
Saturday, June 10
3 p.m., ESPNU: Long Beach State vs. Cal State Fullerton
Louisville
Jim Patterson Stadium
Friday, June 9
FINAL: Louisville 5, Kentucky 2
Saturday, June 10
Noon, ESPN: Louisville* vs. Kentucky
Tallahassee
Dick Howser Stadium
Saturday, June 10
Noon, ESPN2: Sam Houston State (44-21) vs. Florida State (43-21)