Chelsea English Premier League 2014/15 full fixtures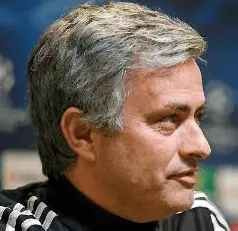 LONDON (SportingAlert.com) — Chelsea football club's complete fixtures for the 2014-15 English Premier League season. The fixture includes match dates and opponents for the upcoming campaign.
Jose Mourinho's side will open the season against newly promoted side Burnley away, while the season game of the season is also against a promoted side Leicester City at Stamford Bridge.
Three of the last six games will be against teams who are expecting to be battling for the EPL title as well, with those three games being against Manchester United, Arsenal and Liverpool, respectively.
Chelsea, who finished third in the league last season, will face the defending champions Manchester City on the road on Saturday, 27 September.
The Blues finished behind City and Liverpool last term.
Mourinho's men will face Sunderland in the final game of their EPL fixture.
Saturday August 16
Burnley v Chelsea
Saturday August 23
Chelsea v Leicester City
Saturday August 30
Everton v Chelsea
Saturday September 13
Chelsea v Swansea v City
Saturday September 20
Manchester City v Chelsea
Saturday September 27
Chelsea v Aston Villa
Saturday October 4
Chelsea v Arsenal
Saturday October 18
Crystal Palace v Chelsea
Saturday October 25
Manchester United v Chelsea
Saturday November 1
Chelsea v QPR
Saturday November 8
Liverpool v Chelsea
Saturday November 22
Chelsea v West Brom
Saturday November 29
Sunderland v Chelsea
Wednesday December 3
19:45 Premier League Chelsea v Tottenham
Saturday December 6
Newcastle United v Chelsea
Saturday December 13
Chelsea v Hull City
Saturday December 20
Stoke City v Chelsea
Friday December 26
Chelsea v West Ham United
Sunday December 28
Southampton v Chelsea
Thursday January 1 2015
Tottenham v Chelsea
Saturday January 10 2015
Chelsea v Newcastle United
Saturday January 17 2015
Swansea v City Chelsea
Saturday January 31 2015
Chelsea v Manchester City
Saturday February 7 2015
Aston Villa v Chelsea
Wednesday February 11 2015
19:45 Premier League Chelsea v Everton
Saturday February 21 2015
Chelsea v Burnley
Saturday February 28 2015
Leicester City v Chelsea
Tuesday March 3 2015
19:45 Premier League West Ham United v Chelsea
Saturday March 14 2015
Chelsea v Southampton
Saturday March 21 2015
Hull City v Chelsea
Saturday April 4 2015
Chelsea v Stoke City
Saturday April 11 2015
QPR v Chelsea
Saturday April 18 2015
Chelsea v Manchester United
Saturday April 25 2015
Arsenal Chelsea
Saturday May 2 2015
Chelsea v Crystal Palace
Saturday May 9 2015
Chelsea v Liverpool
Saturday May 16 2015
West Brom v Chelsea
Sunday May 24 2015
Chelsea v Sunderland